The big grasshopper
When Esme and I walked under the pine trees near the town of Coacoatzintla, Veracruz, we spotted a big grasshopper. We had seen this species on other walks as well, mostly the adults around September/October which is their mating time I guess.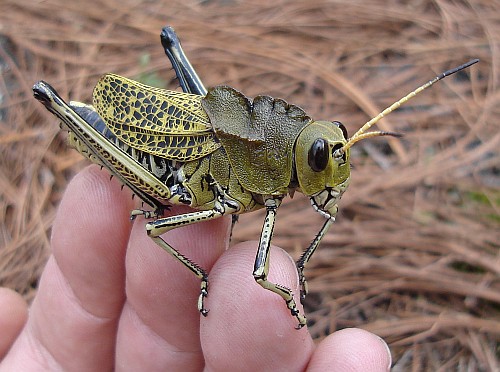 The big grasshoppers are clumsy jumpers at best and very easy to capture. They have no problem resting on one's hand for some time.
Read more on our walk near the town of Coacoatzintla in Hiking near Coacoatzintla, Veracruz.
Also today