Big Green Butterfly
I love to take photos of butterflies. The problem is most butterflies are hard to convince that posing for a photo can be fun. If I have enough patience to wait until one lands I often manage to scare them away with the slightest movement.
But now and then I manage to take a good photo if a butterfly, and on some occasions I even am able to convince the butterfly that it's perfecly safe to step on my outstretched finger and rest on it for a while.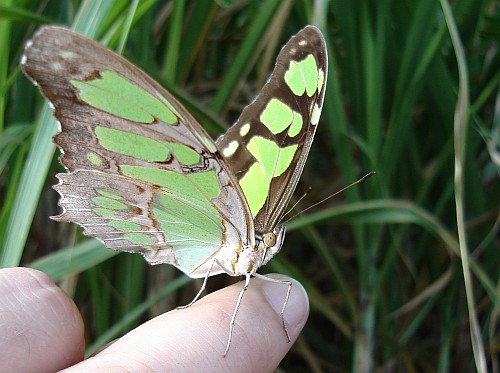 The above two photos were made on our photowalk near the town of Almolonga, Veracruz, Mexico. See The butterfly whisperers for more photos I made.
Also today