Purple flowers in the rain
What to do on a rainy day? Go out and take photos of beautiful flowers covered with tiny water drops of course. So when when it was raining on a Sunday in December Esme and I went to the nearby town of Tlalnelhuayocan, Veracruz. I took many photos of flowers in the rain and fog, but I consider the photo below the best of that day.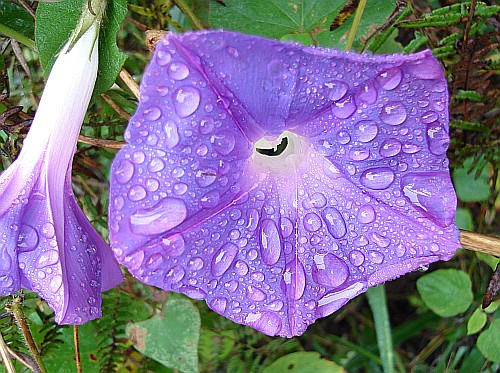 See more flowers in the rain in Taking flower photos in the rain and fog.
Also today