Hieroglyphic moths sheltering under a leaf
When Esme and I were waiting for a bus after a nice, but rainy walk near the town of Chicuasen, Veracruz, I spotted two moths hiding under a leaf.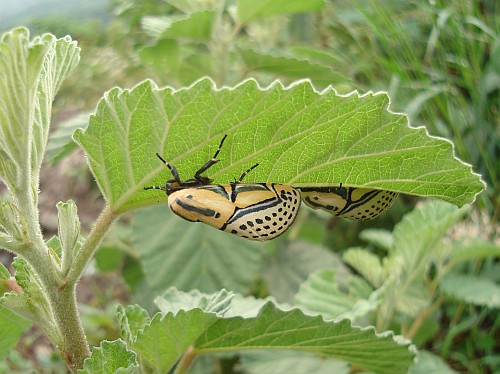 I really like the above photo, the hieroglyphic moths have very nice colors, and the light shining through the leaf looks great.
Edit: Dr. Manuel A. Balcázar Lara identified the species as hieroglyphic moth, Diphthera festiva. The hieroglyphic moth belongs to the Owlets (Noctuidae) family. The common name refers to the moth's markings resembling the hieroglyphs of Ancient Egypt.
Also today