A spider fond of spinning
On our walks near to the end of the year we often see adult female golden silk orb-weavers. The species is Nephila clavipes. The genus name Nephila is translates to "fond of spinning".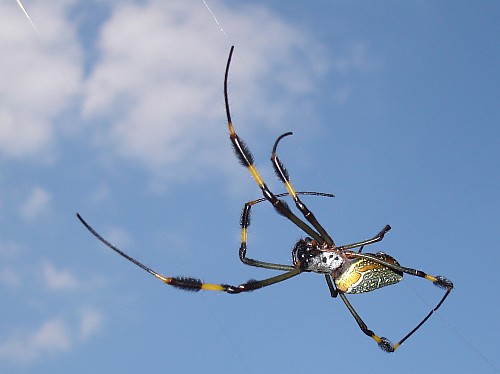 The above photo was made when Esme and I visited the canyon near the town Chavarillo. Read more on our walk in the canyon in Return to Chavarillo.
Also today