Grasshoppers all lined up
When Esme and I were walking near the town of Coyolillo, Veracruz, she noticed about a score of tiny grasshoppers lined up on a leaf stem. It looked like those litte creatures were standing in line in front of an ATM.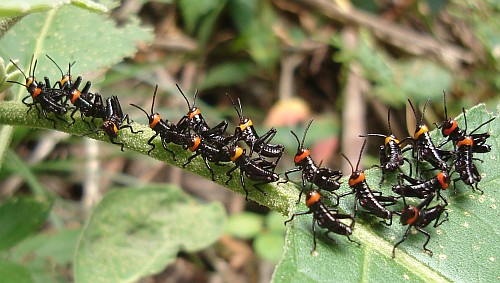 Sadly the camera I was using, a Sony Cyber-shot DSC-S600, has very limited capabilities for taking close-up photos, but I am quite happy with the above and below photos.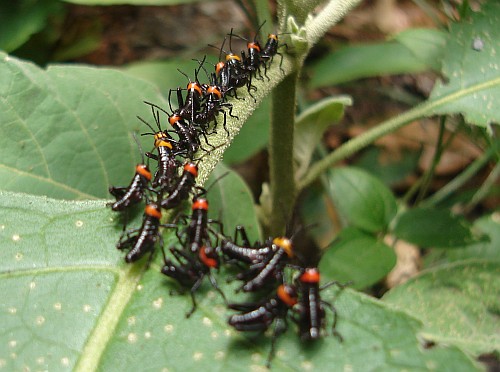 You can read more on our walk near Coyolillo in An arachnitastic day.
Also today