Books, a new Browser War, and Kamikaze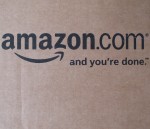 In the morning, while taking a shower after spinning class (indoor cycling), the doorbell rang. I was expecting books from Amazon to arrive today I had delayed the shower a bit, but not enough. I grabbed a towel, and when I looked out of the window, dripping water from my hair, it turned out that I was right; some books had arrived.
Later, I joined a discussion on Usenet on Google Chome, released yesterday. The start of a new browser war? I don't think so.
Also today I configured my router, a Linksys WRT54GL, to use DHCP with static IP addresses. I had installed OpenWrt's Kamikaze 7.09 on it last Monday for exactly that reason. And it turned out to be much easier than I had expected. I also extended the hosts file on the router as well in order to be able to access websites on my development machine - running the Apache web server with virtual hosting - on other computers connected to the local network.