Scorpions and volcanic rocks - El Limón Totalco part 2
Read the previous part of this blog entry in: Cactuses flowering - El Limón Totalco part 1.
Esme and I kept looking under the plenty of volcanic rocks laying everywhere, carefully not to bump into a cactus. And there it was, after removing yet another stone, our first scorpion of the day.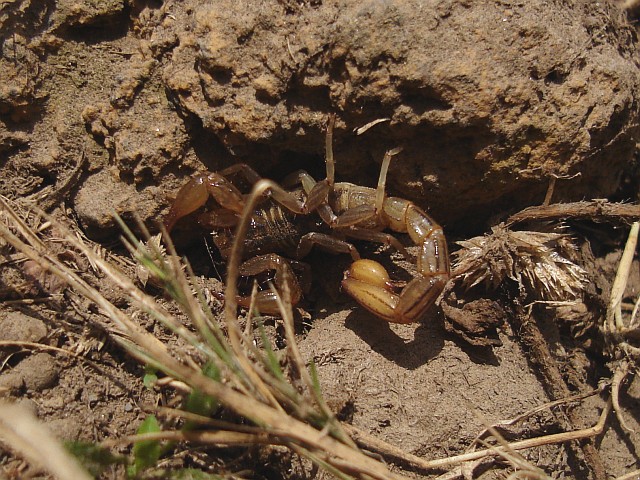 And a few minutes later we found another scorpion. It was hiding in what looked like the abandoned burrow of a tarantula spider.
After I had taken the above pictures, we moved on. We both kept looking under stones, and I saw a nice large centipede, between 5-6 cm long. I tried to take a good picture which was not an easy task since the centipede kept running around, looking for a new place to hide.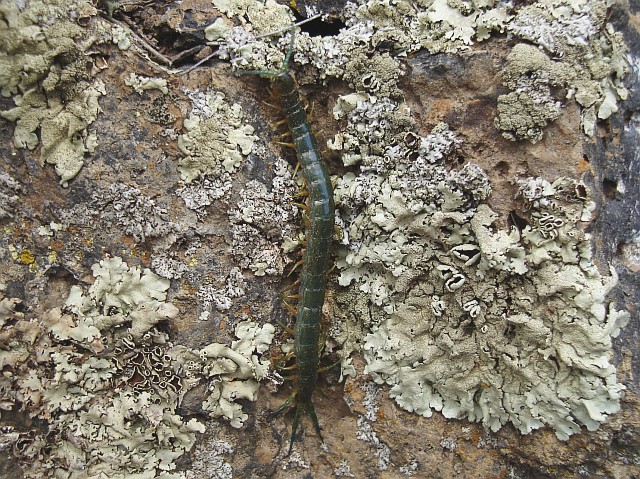 While we were walking around, a fine rain was falling on us. It was quite odd, since the place looks very dry, desert like. Yet we've had a more serious drizzle on one of our other visits. Also, back then it was quite cold (maybe around 8 degrees Celsius).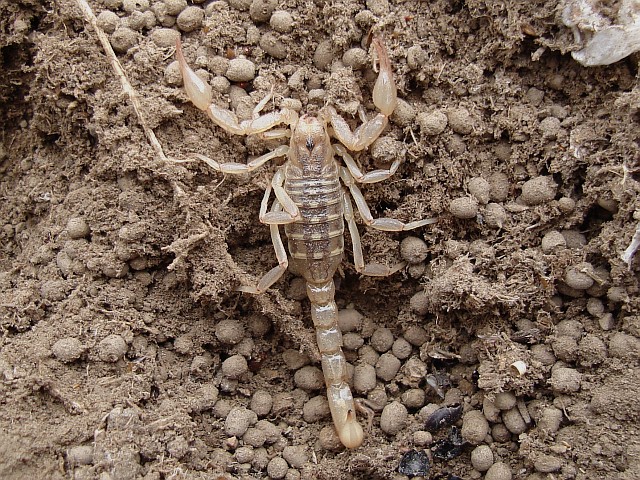 After a bit looking around we found another scorpion under a stone, so I took a picture.
We saw a lot of the cactuses with yellow flowers, it truly was spring in the desert. Growing between some volcanic stones I noticed a cactus with nice red flowers. Sadly they were mostly closed, but when they finally open it must look very beautiful.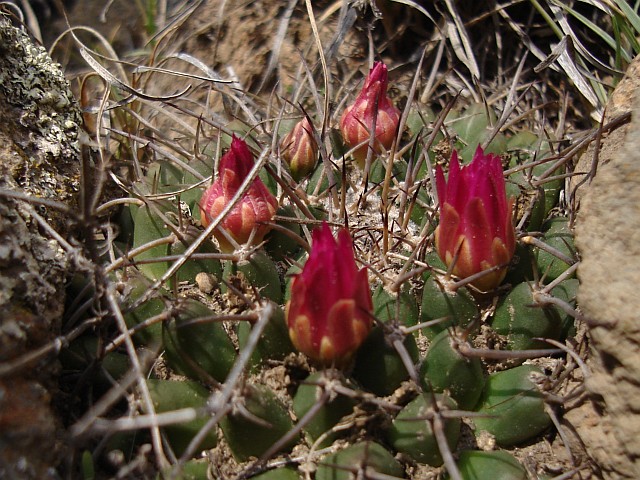 We kept walking, looking under stones. No snakes so far, but we saw plenty of millipedes. Almost under every rock we found several, and often we saw one, or two, walking out in the open.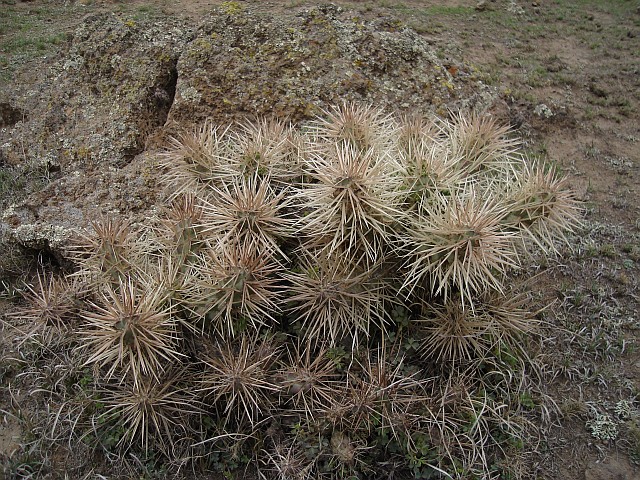 I saw a nice group of cactuses and took a photo. They look very nice, but actually the young ones are often a pain. They are easily overlooked and have the nasty habit to get stuck on your shoes. And when you're not careful you might accidentally hit your leg with a nice cactus stuck to the shoe on your other leg. Around El Límon the problem is not that big, but when we walked close to Alchichica we had to remove them off our shoes very often. Anyway, remember to check your shoes for spines that often get left behind and are hard to remove.
I took another picture, this time in the direction of Perote. One can clearly see the Cofre de Perote in the background. We often use the Pizarro and the Cofre to orientate ourselves, because both are easy to see from the lava field, especially the Pizarro.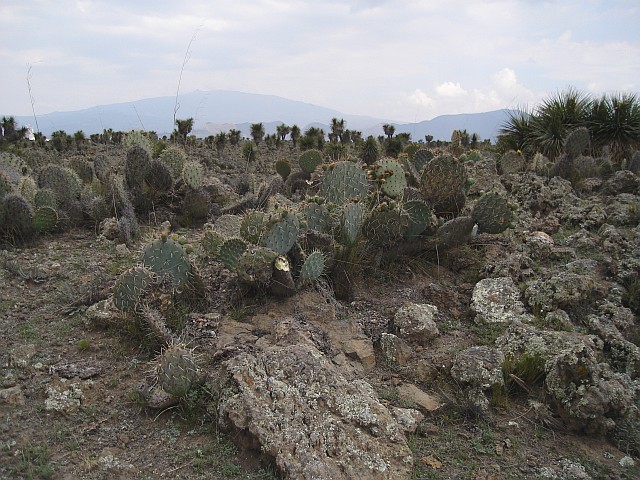 Now and then when we turned over a stone, a lizard was running away from underneath, scaring us with its sudden movements. Also when we just walked around we often could see a lizard running from one place to another, often keeping an eye on us, and when it had found a better place it bobbed its head, probably territorial behavior.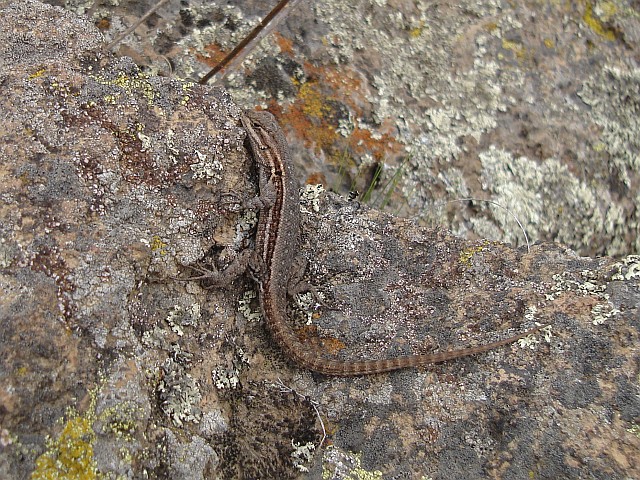 Read the next part of this blog entry in: Tarantulas and snakes - El Limón Totalco part 3.
Also today