Scorpions and a tarantula - El Limón Totalco part 5
Read the previous part of this blog entry in: Another snake, and more tarantulas - El Limón Totalco part 4.
For quite some time we had been walking back towards El Limón, and I decided to take another picture of the surroundings.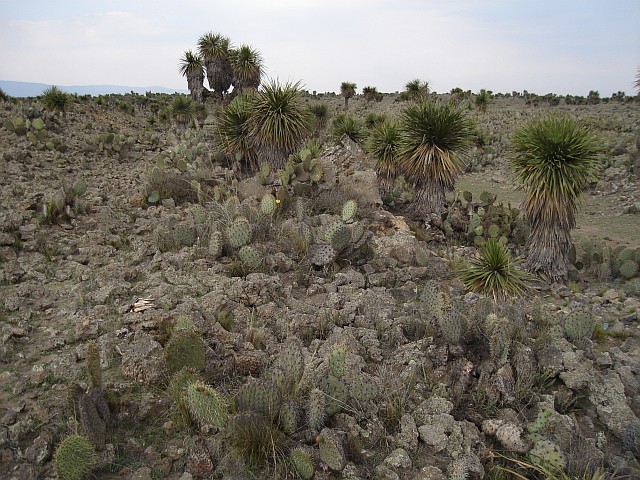 Notice the flat part to the right of the picture. Now and then there are parts like this, sometimes they are quite large.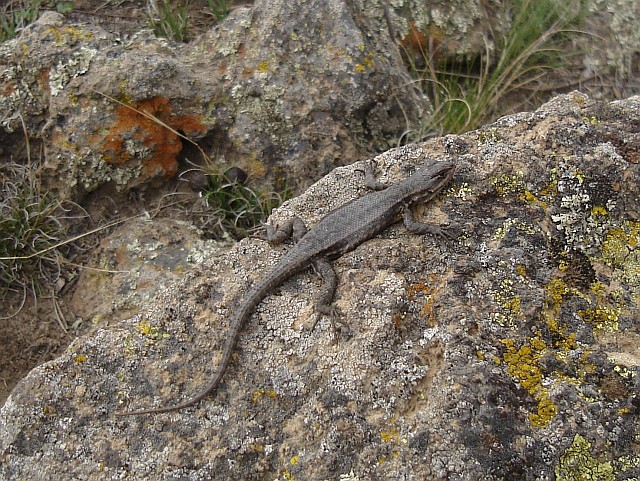 We kept looking under stones. I was hoping to spot a Mexican pygmy rattle snake, and said to Esme that maybe closer to the town we might see one. Sadly the people who live in El Límon Totalco have no problem with throwing garbage everywhere just outside the town. Of course this attracts a lot of animals.
We walked, and kept looking, and under one stone I found a juvenile tarantula, the "brown spot on the abdomen" one. I let it walk on my hand and made a few pictures.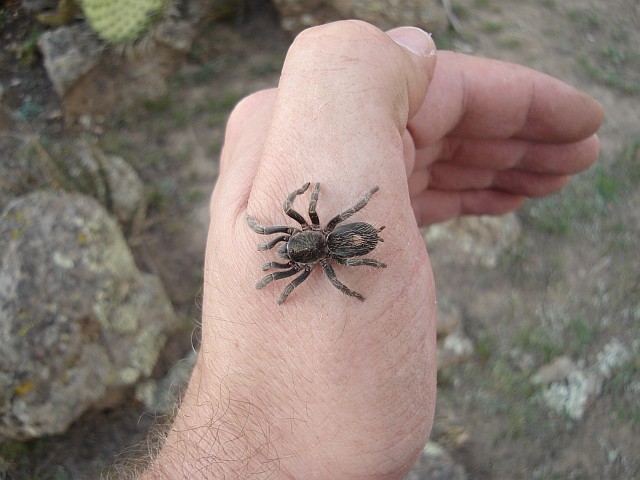 In the second photo, below, you can clearly see the two spinnerets at the end of the abdomen. This is used to produce silk, which is mostly used to line its burrow.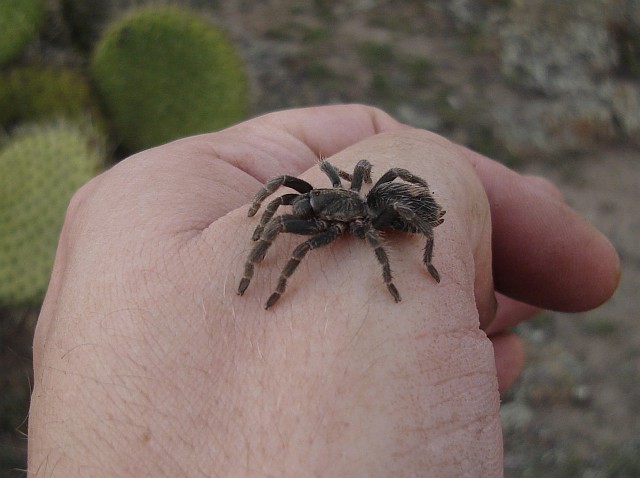 Somewhat later we found a scorpion species of which I keep several juveniles as pets at home. The juveniles are between roughly 4 and 8 mm, and love to eat pinheads (baby crickets)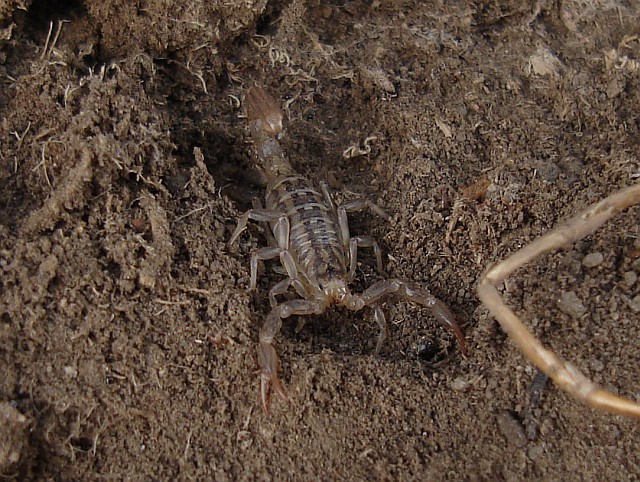 Close to the outskirts of the town we saw two boys, the oldest of the two was shooting rocks with a slingshot. Esme said that they probably were killing lizards, something that sounds like a waste of life to me. A bit later we noticed one of the boys holding something, which turned out to be a snake. They brought the obviously dead snake to a man sitting in front of a house. We went over to look. It was a Mexican pygmy rattle snake they had killed. So in the end I was right, we would find one closer to the town.
The saddest part is that the snake clearly had eaten a mouse, based on the form of its belly. So the people living in this town throw their garbage everywhere, which attracts mice and maybe even rats. The snakes are attracted to the easy prey, and are killed while they are helping to control a human made problem.
Several months ago, in another part of Veracruz, I saw a sign near the road which warned to be careful of the pictured animals because they spread diseases. On it was also a picture of a snake, and of a scorpion, both which I believe shouldn't be there. And sadly, the most important animal was missing: a human, throwing garbage everywhere, which attracts all the animals pictured on that sign.
Also today