Need a web scraping or data wrangling solution? Check out
my resume
(PDF).

Cactuses flowering - El Limón Totalco part 1
Today we went to El Limón Totalco, a small town close to the state border between Veracruz en Puebla. We had visited this place and moreover the lava outflow close to it several times. But this time I took our brand new Sony Cyber-shot DSC-S600 with us.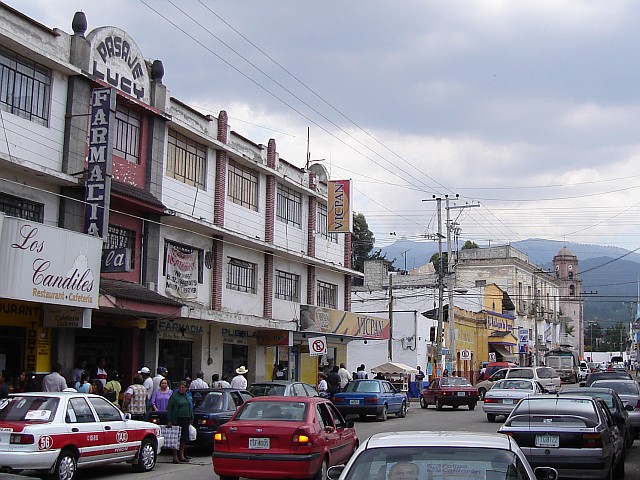 From the central bus station in Xalapa, Caxa, we took the bus to Perote. It was a bit colder then we expected, but not uncommon for Perote. I took a few photos in the town, since in the background the peak of the Cofre de Perote, a shield volcano 4200 m above sea level, was clearly visible.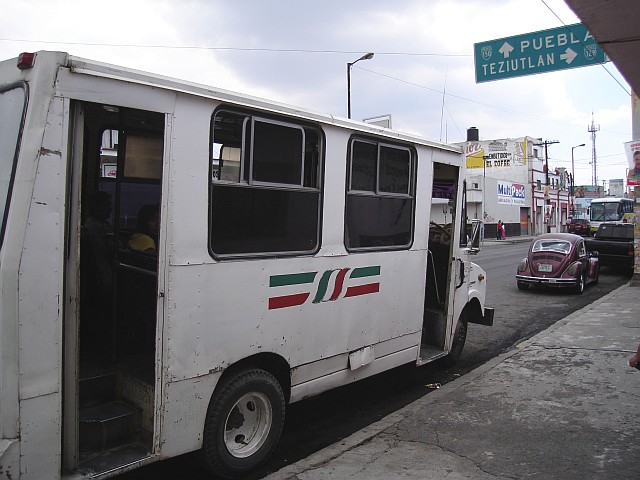 After we had bought some drinks and food, we walked to the bus stop. We were lucky, since the bus was already waiting and about to leave in 2 minutes. Enough time for Esme to buy a cup with jelly for each of us, a little snack for on the bus. The bus goes to Alchichica, in the state Puebla, and El Limón Totalco is one of the places it stops.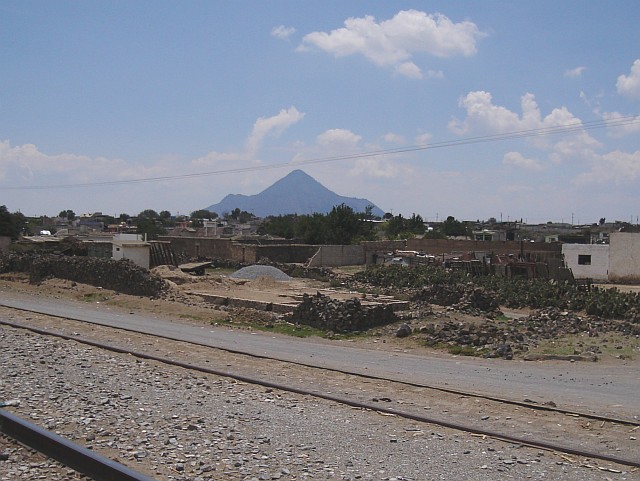 After a short trip by bus we arrived in El Limón Totalco. In the distance the Cerro Pizarro, a rhyolitic dome, was clearly visible. We use the Pizarro often to orient ourselves when we walk near El Limón Totalco, since it can't be missed. The lava fields close to El Limón however, were not caused by the Pizarro but by the Los Humeros volcanic complex roughly 16 km in the North North West direction from El Limón.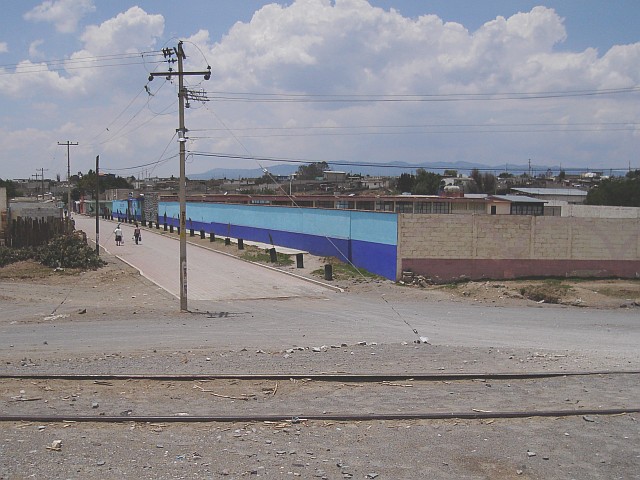 We got off the bus and after I had taken the above two photos, crossed the rail road track. We noticed a large group of cactuses to the left of the road (already visible in the picture above), and many had big yellow flowers.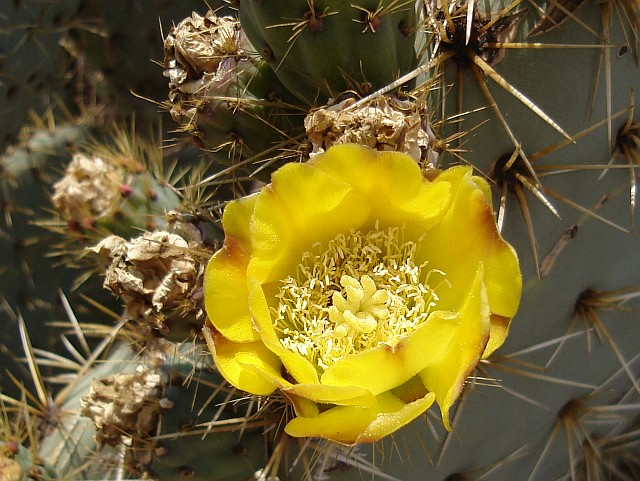 We entered the town and followed the road in North-West direction since we wanted to walk into the lava fields behind the town in order to spot snakes, scorpions, and tarantulas. I was sure we were going to see Conopsis lineata (probably a sub species, ssp.), but really was hoping to see the Mexican pygmy rattle snake as well.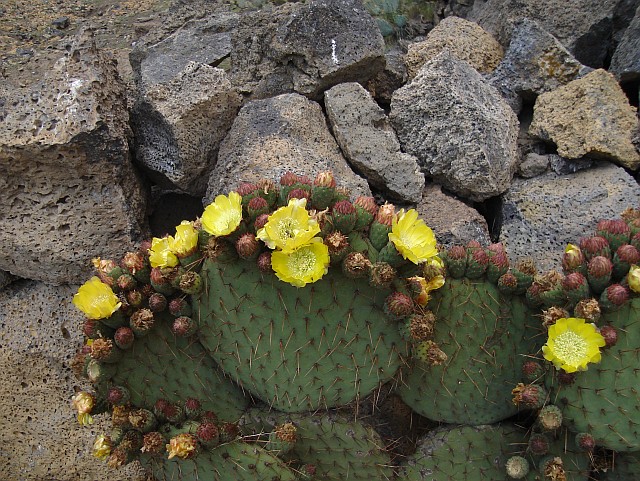 Shortly after we had left the town behind, when I looked under a stone, Esme spotted the shedded skin of a snake. My best guess is that it belongs to the Conopsis lineata we have seen quite often around El Límon and nearby towns on previous visits.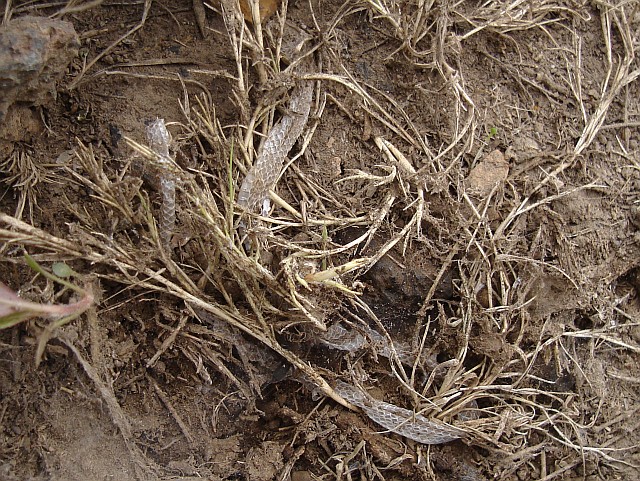 I kept looking under stones, hoping to spot our first scorpion, tarantula, or even a snake. But one of the first interesting things I saw was a small group of millipedes hiding under a stone.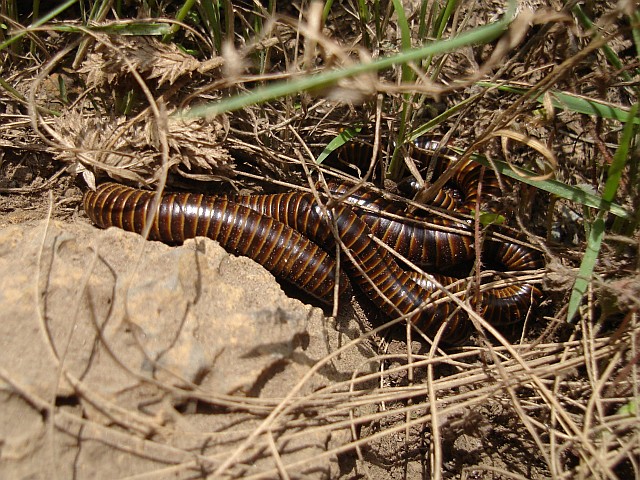 But when we continued our walk, it turned out that it was nothing special, we saw millipedes under many stones, often in groups, sometimes in large groups. Moreover, we saw them even walk around in the open. I guess it was mating season, because on previous trips we hadn't seen that many.
Read the next part of this blog entry in: Scorpions and volcanic rocks - El Limón Totalco part 2.
Also today