Photos of second instar Diplocentrus melici
Last Friday, when I checked on the scorpion that had given birth the second of August 2007, I noticed that all baby scorpions on her back hat molted to second instar. I am quite sure that I had checked upon the scorpion mother and her babies the day before, and that the babies were first instar back then. If I am right it takes about 15 days for this species from birth to their first molt.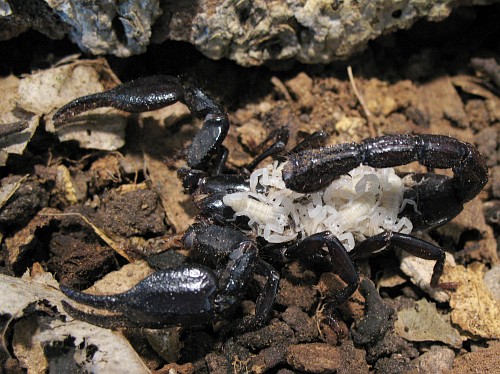 Today I decided to take a few photos of the mother with her baby scorpions. I had already noticed last Friday that their were 9 or so baby scorpions left. The 3rd of August, 2007, I counted at least 15. I guess that either the mother or the baby scorpions (or both) have eaten the others.
Diplocentrus melici related
Also today