Volcanoes you can see from Xalapa
In the afternoon Esme told me that the Pico de Orizaba, a large volcano, was clearly visible. So I went up the roof to take a few photos of this volcano.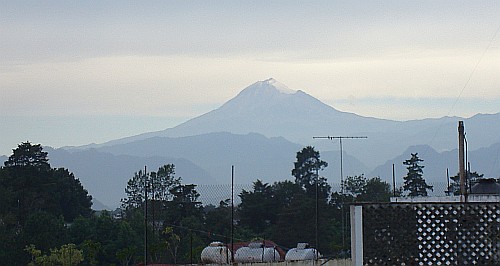 The Pico de Orizaba (Citlaltépetl) is a dormant stratovolcano and the highest mountain in Mexico. With a prominence of 4,922m it's the third highest mountain in North America. In the above photo you can see the snow that covers the top.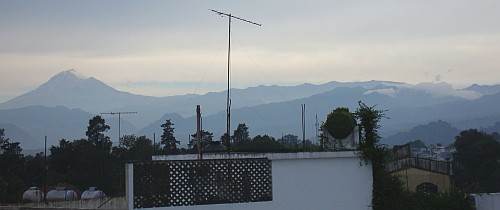 In the above photo you can see a part of the mountain range, with the Pico de Orizaba to the left. Both photos look a bit dark because of the overcast of rain clouds. Another volcano that was clearly visible today, was the Cofre de Perote.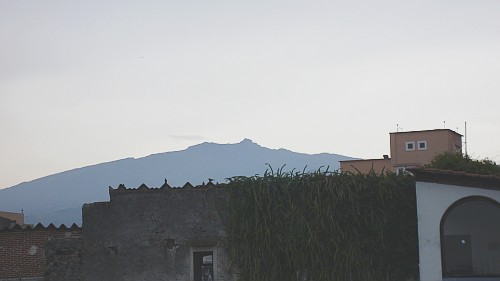 The Cofre de Perote (Naupa-Tecutépetl) is an extinct shield volcano with an elevation of 4,282m. After I had taken several more photos I went back inside the house, and shortly after it started to rain.
Pico de Orizaba and Cofre de Perote related
Also today