Side view of Diplocentrus species from Chavarillo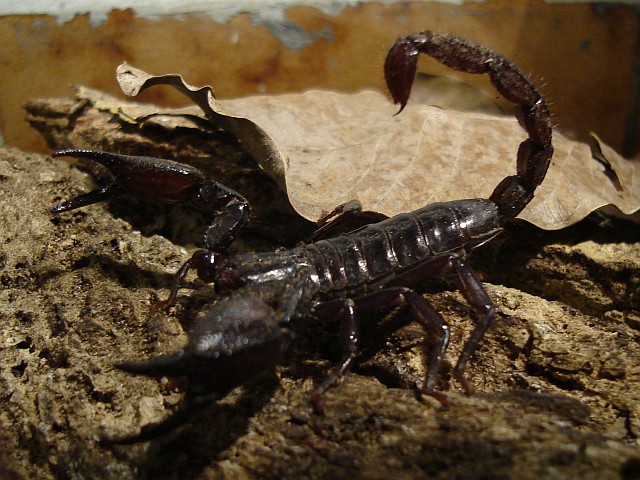 We collected this Diplocentrus species in a canyon (barranca) near Chavarillo, Veracruz, Mexico, see: Scorpions and Toucans near Chavarillo.
In the above picture you can clearly see the subaculear tubercle (SAT), which looks like a mini stinger close to the real one.
Based on some pictures and scans of the scorpion, Oscar F. Francke, identified this species as an adult female Diplocentrus sp., probably Diplocentrus melici.