Cyber-shot DSC-S600, a first test
Today we finally bought a new digital camera: a Sony Cyber-shot DSC-S600. The one I already had, a Philips ESP60, was over 7 (!) years old. When we returned from our shopping spree, I told Esme that I first had to finish some work before we could have a look at the new digital camera. We both had already read the manual while having a drink at Wal*Mart, so when it was time to test the camera I had at least some idea of how to use it.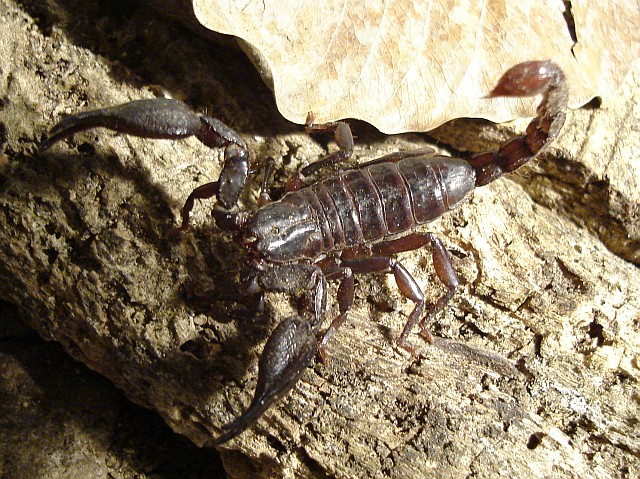 I took a few pictures of one of the two scorpions I found in a canyon near Chavarillo. In the beginning I got the light quite wrong, and a later maybe a bit too dark.
With the second scorpion, a Centruroides flavopictus, I got the light right (in my opinion), so I took another series of photos.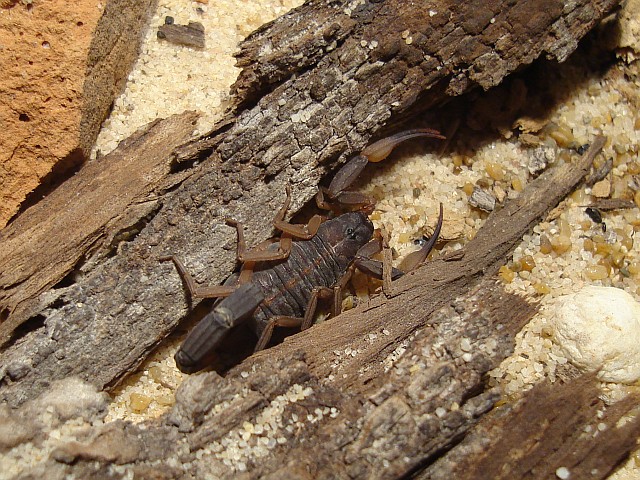 Also today