Quick reference card for TextPad
I used OpenOffice.org to make a Quick Reference card for my favorite text editor: TextPad. The reference is based on the official help file that comes with Textpad. The reference is available for download as pdf file. Feedback is welcome.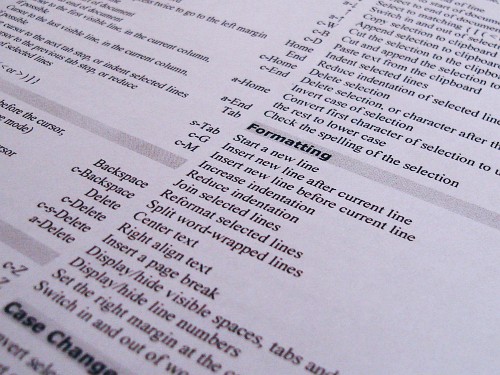 Please do not:
host the TextPad quick reference card on your own site
link directly to the reference card pdf file
convert the quick reference to a different file format - e.g. PNG - and host it
It took me quite some time to cram all this information on TextPad in just two pages, so please respect the above requests. Also, the quick reference card might be updated now and then to fix errors, and/or add (even) more information, so by hosting it on your site, users might end up with an outdated TextPad reference card.
Download the TextPad reference card