Perl Quick Reference Card
I used OpenOffice.org to make a Quick Reference card for my favorite programming language: Perl. The reference is based on tables given in Programming Perl 3rd edition (O'Reilly). I have added the book page numbers to the table titles for easy reference. Note that this quick reference card is not finished yet.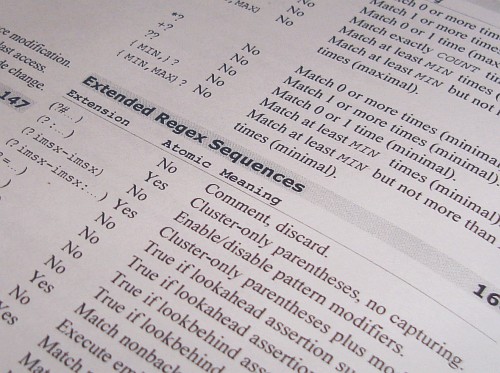 Please do not:
host the Perl Quick Reference Card on your own site
link directly to the reference card pdf file
convert the quick reference to a different file format - e.g. PNG - and host it
It took me quite some time to cram all this information on Perl in less than two pages, so please respect the above requests. Also, the Perl quick reference card is currently draft and more information will be added. Hence, by hosting it on your site, users might end up with an outdated Perl reference card.
Download the Perl Quick Reference Car