Our handmade bed frame
Last Monday, the carpenter who had made my computer desk delivered the bed frame we had ordered. The "frame" we were using before was falling apart not only from the move down but also from the termites living in its wood.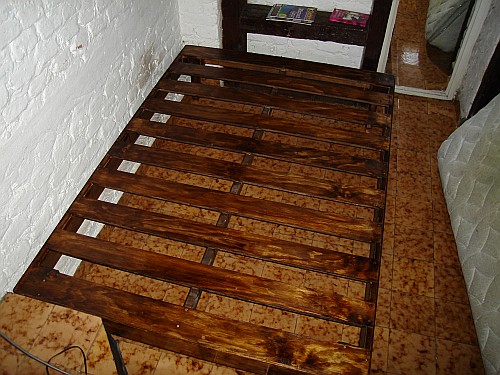 Today I decided to make a few photos of the bed frame. In the above photo you can see the frame standing where my computer desk used to be. We used to sleep above this space but Esme prefered to sleep down. It's a bit less warm compared to up and it saves Esme walking up and down a wooden stairs. Also the bathroom is very close; you can see its door consisting of a large mirror in a metal frame, in the right top of the photo. The door can be opened without it bumping into the frame. Having a custom made bed does have advantages.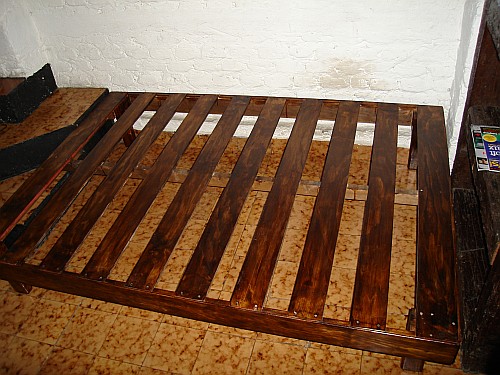 The above photo shows the frame from the side. To the left you can see the 2 steps leading to the open kitchen and living room. I still am not used to sleeping "down". On the other hand, my office looks nicer, has more shelves, and has a great view. The only downside so far: it can get very warm during the day.
Also today