Xalapa from a hospital room
Yesterday I already had taken a few photos from the hospital room several hours after our daughter Alice was born. Today I was able to take a few photos from another room.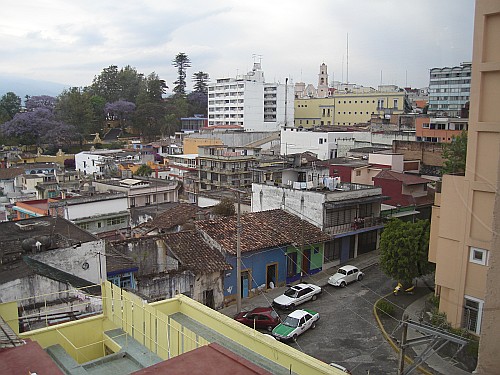 In the above photo you can see a part of Parque Juárez well known for its majestic Araucarias and Jacarandas. The latter are the purple blooming trees to the left. Also visible is the "Catedral Metropolitana" a large cathedral in the center of Xalapa, and in front of the cathedral, the back side of Palacio de Gobierno (yellow building).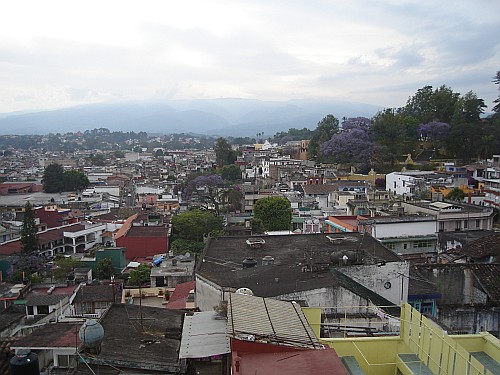 The above photo is taken in roughly western direction. To the right you can see a part of a part of Parque Juárez. As you can see there are not many high buildings in Xalapa and a lot of trees are visibile. In the distance you can see the nearby mountains responsible for the moist climate in and around Xalapa.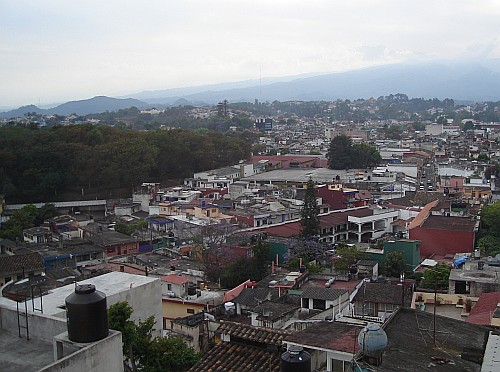 In the above photo you can see to the left the trees that hide Los Lagos (the lakes) from this view.
Related
Also today