Parque los Tecajetes
At the end of the day I wanted to go out for a walk, and Esme proposed to go to a nearby park. We took the Casio LV-10 digital camera with us. On our way I took a picture of the famous cathedral in the center of Xalapa: "Catedral Metropolitana".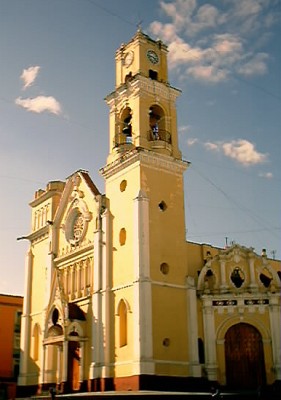 At the entry of the Parque los Tecajetes, because that's the name of the park Esme took me, we bought two small bags of fish food. The park has many small ponds and water ways with fish and turtles. I am not sure if the fish are "Koi" but they are big and look very nice.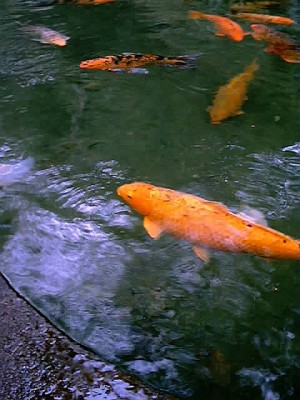 When we fed the fish, most were not really interested. It was late in the day and probably lots of people had already fed them.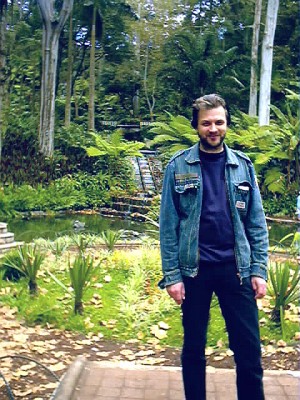 Later, Esme took a picture of me. This picture gives a nice impression of how beautiful the park looks (and also that I really have to shave myself). The water in the background has many, what looks like, oversized goldfish (Koi?). On the small islands in the water there are some turtles grouped together.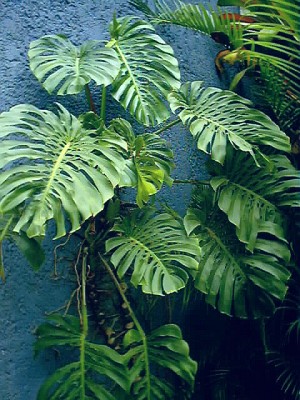 I took two pictures of plants growing in front of a wall with a nice color. To the left a Monstera deliciosa is growing. We bought a similar plant for our house over a week ago. To the right of the Monstera several other plants can be seen.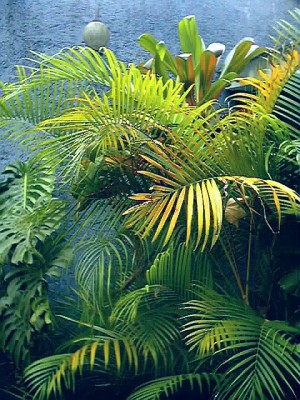 The park looks well-maintained and the plants and trees are nicely grouped.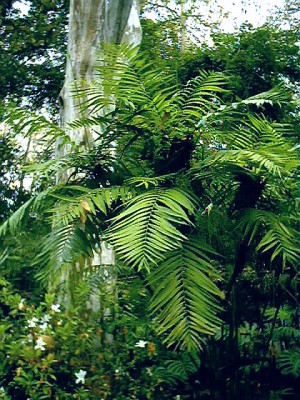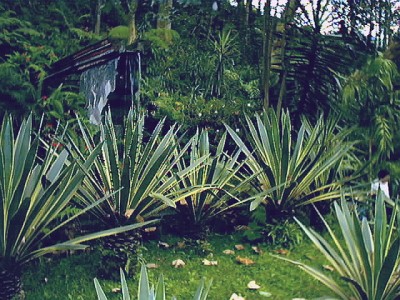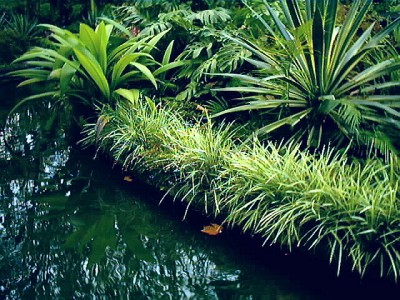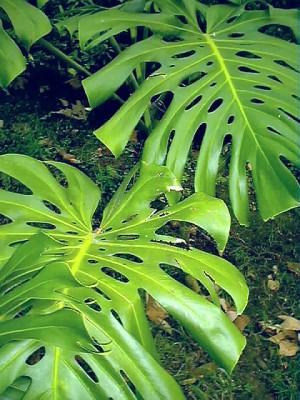 A visit to this beautiful park close to the center of Xalapa is highly recommended.
In the evening we watched "The Others". To me the movie was very slow, and I could guess the ending of the story a bit. I liked the movie we saw the day before, "El Tigre de Santa Julia", much more.
Related
Also today