The walk to the volcano
Read the previous part of this blog entry in: The trip to the lava field.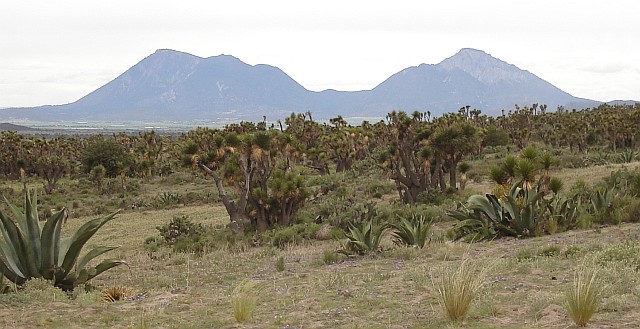 When we arrived at the lava field, Esme and I held a break. But after a few minutes I got restless and started to look around. After some time Esme joined me. We arrived at a dry field, cleaned for agricultural purposes. At the end of the field was a group of large boulders, looking very promising.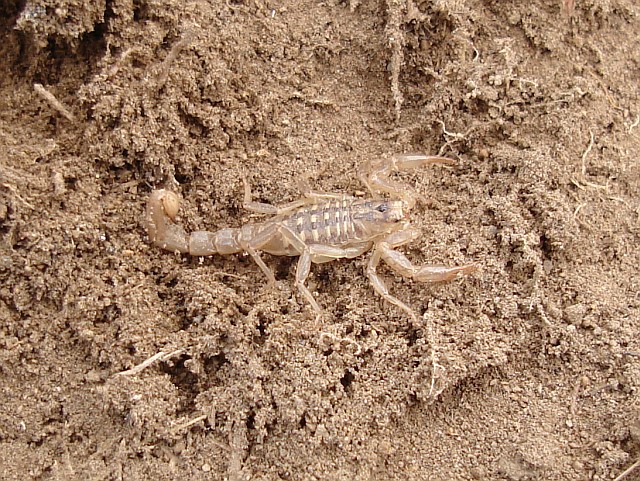 And indeed, under the first stone I turned over I almost overlooked our first scorpion of that day. As you can see in the above photo this scorpion species matches the color of the ground very closely.
I looked under another stone nearby, and found another scorpion.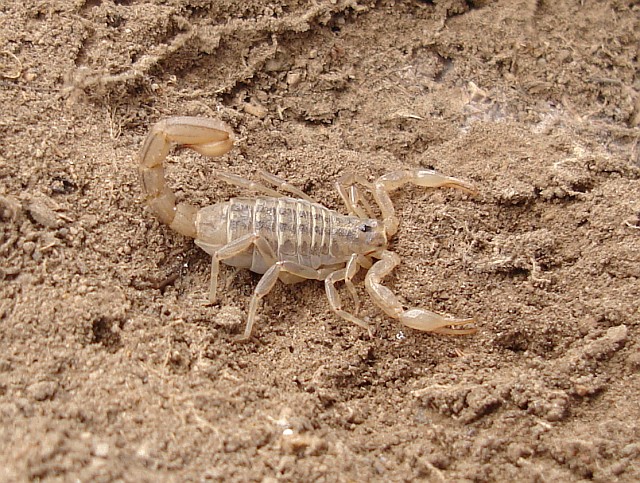 Esme looked under a stone as well, and almost overlooked the third scorpion of that day, which was easy to do because it was very small, probably a second instar. In the photo below the scorpion is almost touching my index finger.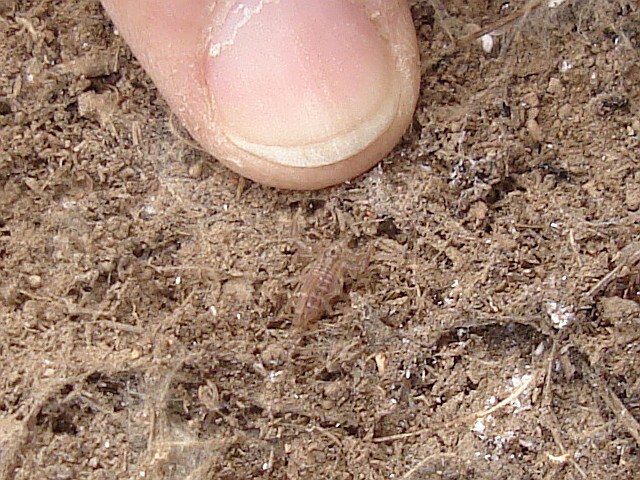 The picture below shows the habitat of the scorpions we had found so far. The boulder to the right of the cactus, in the distance, was the stone Esme found the tiny scorpion under. The large stone in front of it was the one I found the first scorpion under, and more to the left, under one of the other stones (can't remember which one) I found the second scorpion.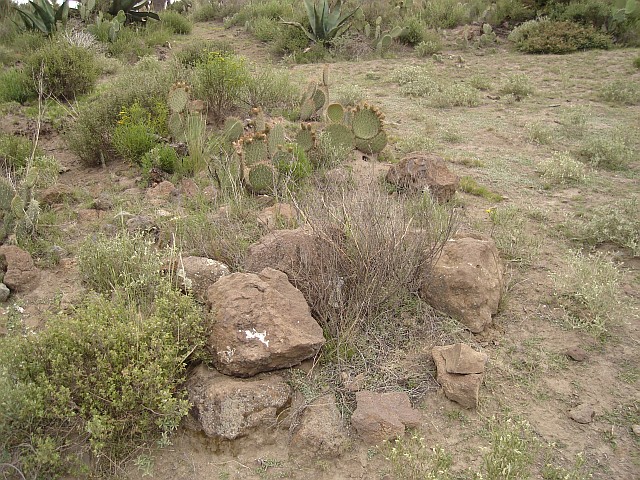 We continued our walk, looking under stones for more scorpions. We found very often nests of ants, probably about under 8 out of 10 stones we looked under.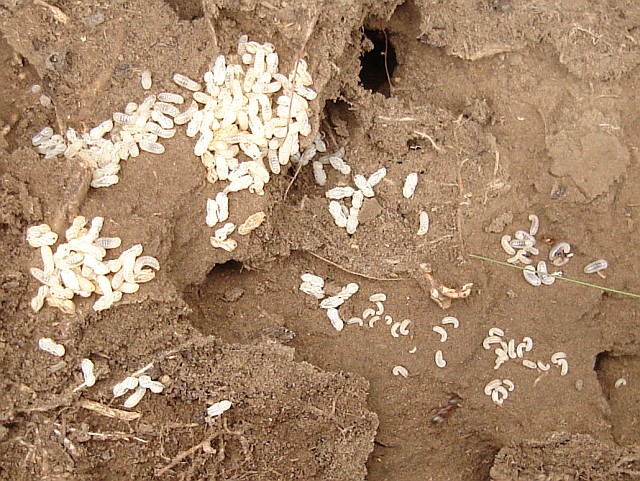 We kept walking in the global direction of the volcano, and I kept looking under stones, hoping to find more scorpions for taking pictures.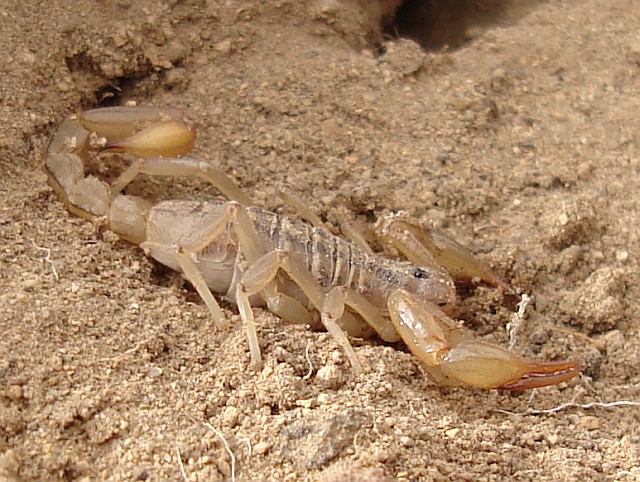 Not much later I found our fourth scorpion of the day, hiding under a rock.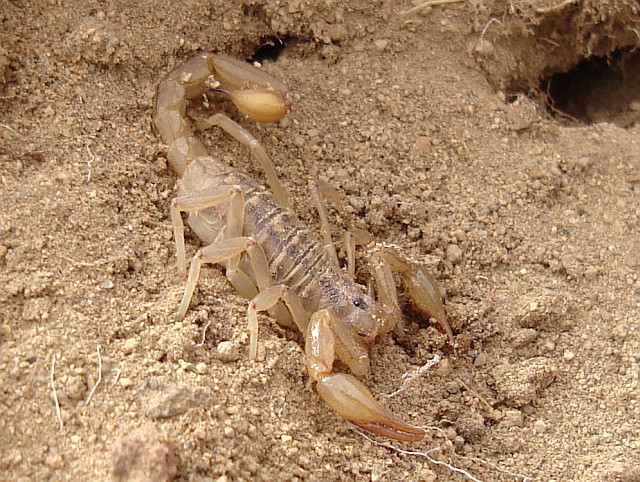 I kept looking under stones, hoping to find a scorpion with babies, like on our visit to Tenextepec also in this part of Veracruz. Or maybe a different species. But I found something else; a juvenile tarantula.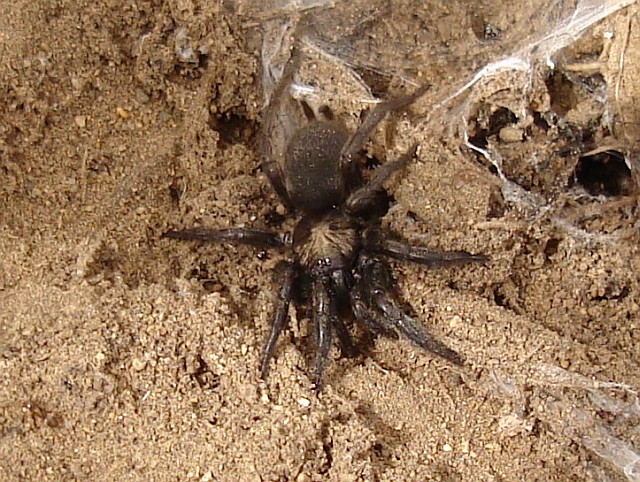 I had seen this species only once before, on our recent visit to Tenextepec, but this one was a bit smaller. The carapace seems to have a golden color which I like a lot. I decided to take this little fellow with us, also to see how large it grows.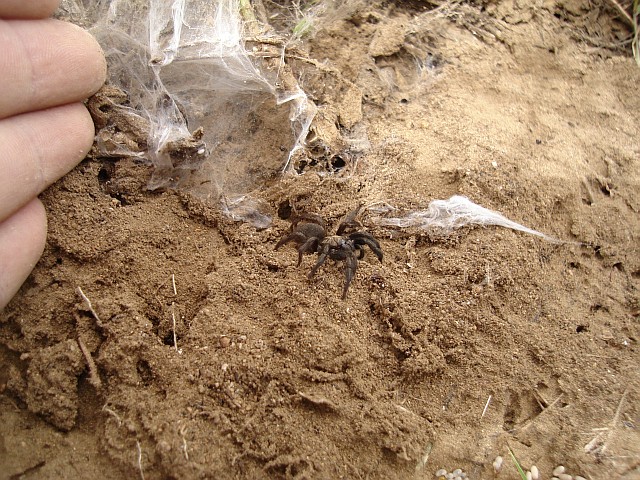 Shortly after we found the small tarantula we found two scorpions under the same stone.
Under a stone close to where I found the two scorpions, Esme found another scorpion hiding.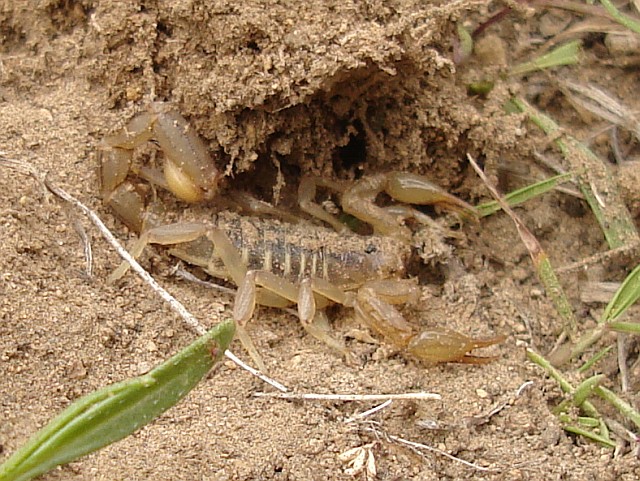 Read the next part of this blog entry in: The volcano.
Also today