Arachnids near Coyolillo - part 1
Today we took our new digital camera, a Sony Cyber-shot DSC-S600, on a real test: a field trip. We had already made a few photos with it, but today I hoped to be able to take pictures of Mexican scorpions and tarantulas in the wild.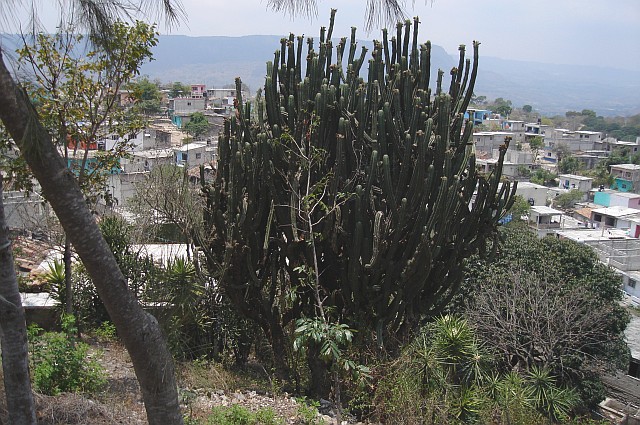 We went to Plaza Cristal in order to take a collective taxi to Coyolillo. We had to wait some time, but finally the taxi had enough (5, not counting the driver) people and we were on our way to Coyolillo.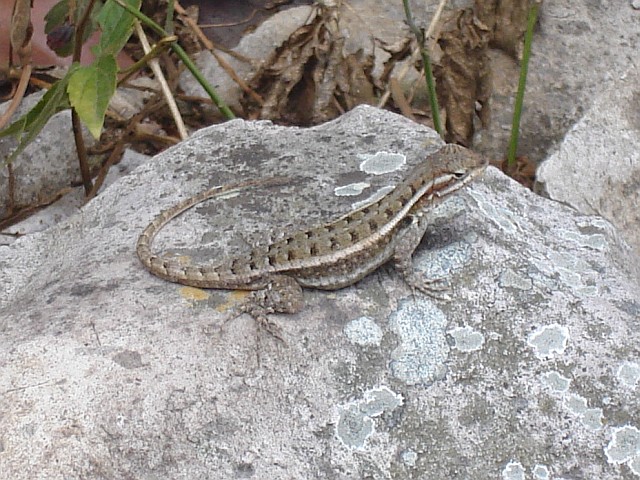 We walked to the "back" of the town, since I wanted to visit the hills behind it. So we followed a dirt road slowly going up. I looked under a few stones, and under one I saw a tarantula spider (tiger-rump). Sadly under and around the stone was a lot of garbage. Every time I see all this garbage just outside towns I wonder what the people living there are thinking. Moreover, it attracts a lot of pests. And I don't mean tarantulas, scorpions, and snakes, which are regarded pests in Mexico and spreaders of diseases, but in fact prey on pests and possible pests like cockroaches, crickets, and mice.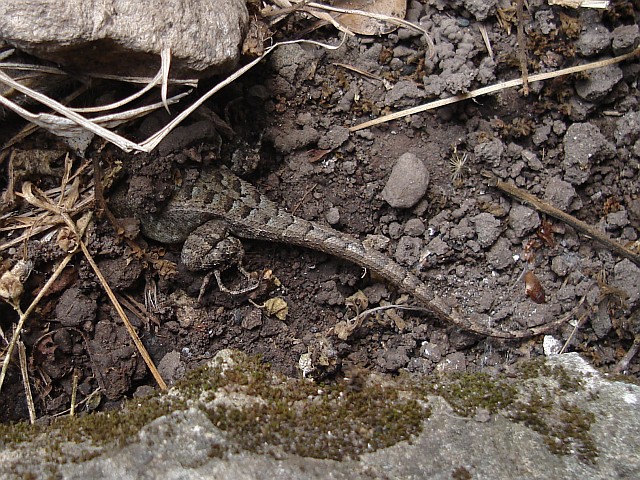 We kept walking and after some time I found a small tarantula hiding under a stone. But by the time I had the camera ready, it was hidden from view.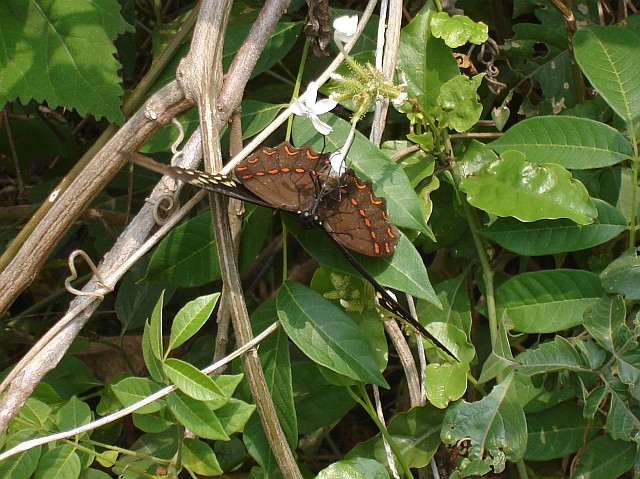 Originally I wanted to go to the drier looking hills, but somehow the road lead us to a more moist forest like setting with mango trees, banana plants, and coffee shrubs. Suddenly Esme noticed a small group of juvenile grasshoppers. And it looked like they were lined up, as I joked, in front of an ATM.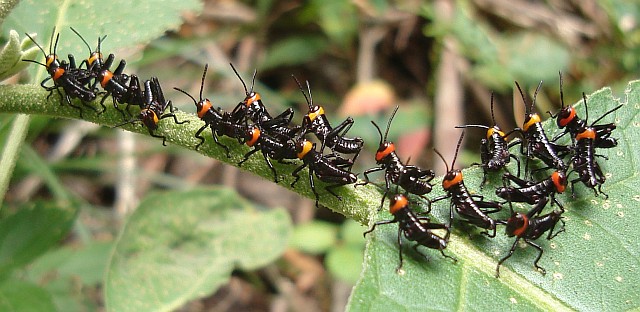 After taking a few pictures of those lovely looking grasshoppers I decided to give the tree stump nearby my full attention. I looked under the pieces of bark that had fallen off it, and surprise, a small tarantula spider was hiding under one piece.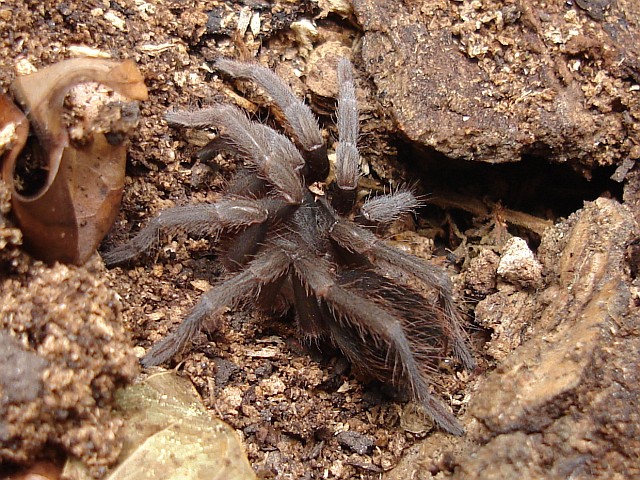 After I had taken several pictures the tarantula hid under another piece of bark and I decided that I had enough photos for now and put the piece of bark back in its place. Then I took a few steps back and took a picture of the dead tree trunk. The small tarantula was found under the piece of bark to the left of the trunk.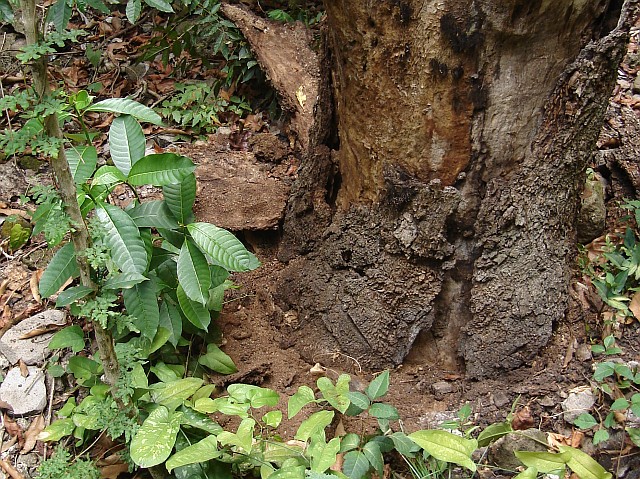 Esme was standing to the right of the path (the tree trunk was to the left), so I decided to take a picture of her as well, since it gave another impression of the overall habitat of the tarantula spider I had just found. Behind her are coffee plants growing. On her back is the new back pack we bought. I have the same model and color, we both wanted orange, also because its easier to spot (just in case).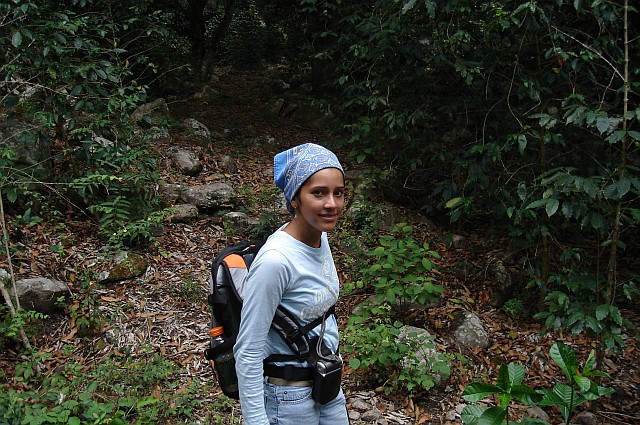 Esme is also carrying the Philips ESP60, which we have used on many field trips. I took thousands of pictures with it in the two years I have been in Mexico. Sadly the quality, or lack off, of this 0.3 mega pixel can't compete with even the cheapest modern cameras. Hence we upgraded to a Sony Cyber-shot DSC-S600 digital camera 2 days ago. Yet we decided to take the camera with us, especially since it can take very close-up macro pictures.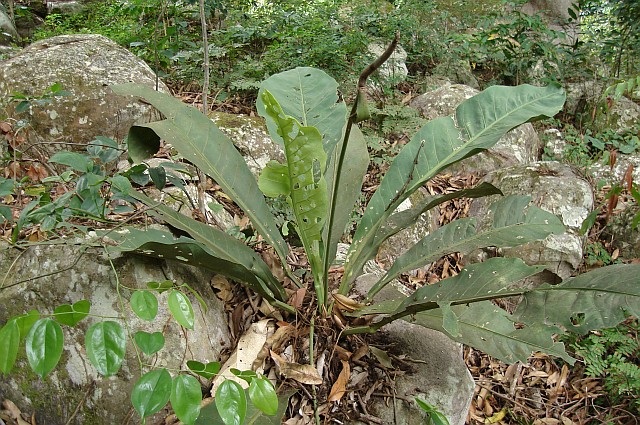 Read the next part of this blog entry in: Arachnids near Coyolillo - part 2
Also today