A stroll through Puebla City
When we arrived at the central bustation of Puebla city, CAPU, we walked to the exit in order to take a city bus. When I noticed the "Iglesia de San Francisco" to our left, I told my mother and Esme that we had to get off. Esme and I had visited El Parián before, back in 2007, and hence we already knew the way.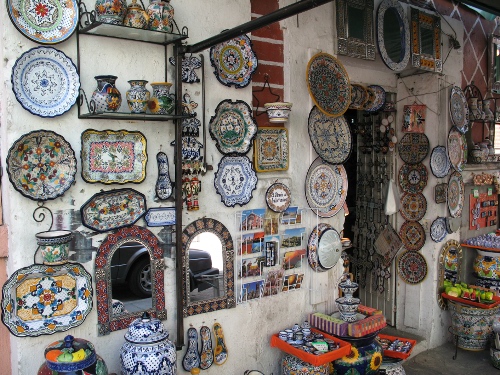 Soon we all were admiring the Talavera Poblana pottery and plates shown outside the little shops. Now and then we entered a shop to look around. In one shop my mom fell in love with huge standing lamps, but in the end she didn't buy them, afraid that the cost of transporting them back to the Netherlands would be too excessive.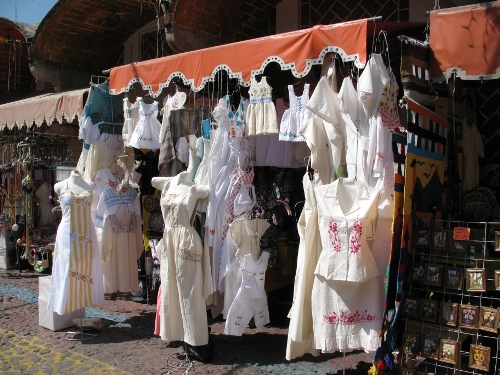 Soon we crossed the 4 Oriente, and arrived at El Parián, a colorful handcrafts market. My mom started to look for post cards, with my help. She wanted to send one to each of her grandchildren, except Alice of course, who was with us. Talking about Alice, she had a lot of fun spotting earthenware "ranas" (frogs) earlier on, and now was looking at all the handmade toys.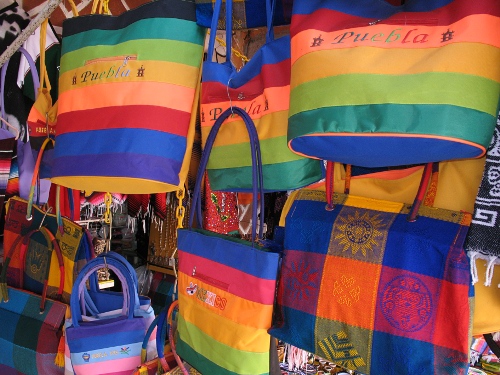 Esme bought a tiny wooden car for her, resembling Lightning McQueen of the 2006 animated feature film Cars produced by Pixar. Alice likes to play with toy cars a lot, and hence she was very happy with this small present.
After my mom had paid for the post cards, I asked her and Esme if they wanted to eat something, because I was getting hungry. We all agreed that it was a good time to have a bite, and I proposed to have lunch at the same place Esme and I had eaten almost 2 years ago, La Poblano.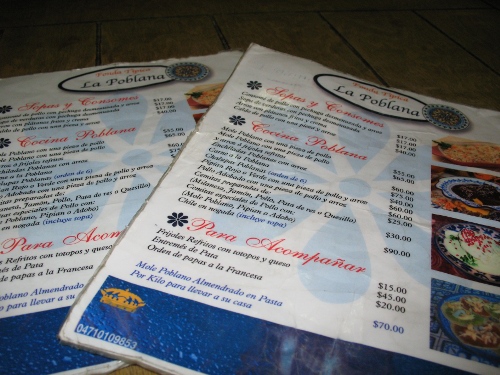 Everyone, not counting Alice, agreed, and soon each was enjoying an excellent meal. After lunch we decided to walk to the Zócalo, following "Av. Juan de Palafox y Mendóza". On our way to the Zócalo, we passed the "Iglesia de la Compañia del Espiritu Santo", a beautiful church of which I had taken several photos two years ago.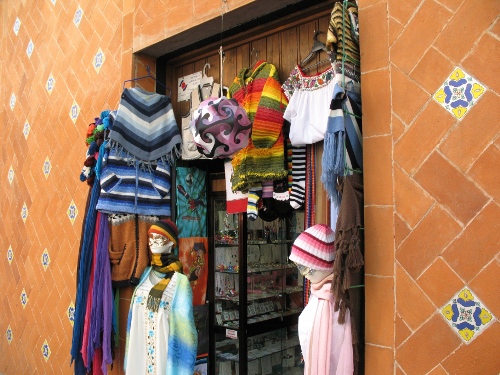 When we arrived at the Zócalo, we were greeted by a noisy protestation against the city government in front of the Palacio Municipal. We decided to walk to the western part of the park to avoid the loud expressions of dissent.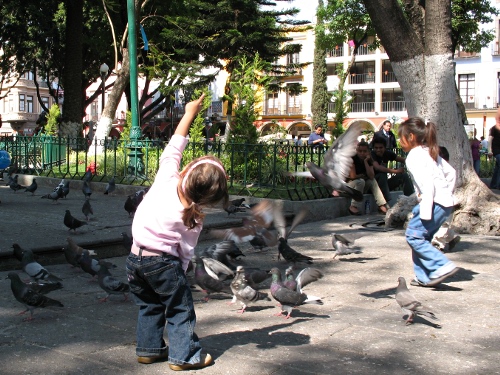 Soon Alice was running between the countless pigeons, and having a lot of fun.
Rest follows soon, thanks for waiting.
Also today