Portable UV light source
Today I turned the UV LED scorpion detector into a portable version. I've had plans for doing so for quite some time, but since we are going to Puebla tomorrow, and I want to take an UV light source with me, I decided on a quick hack.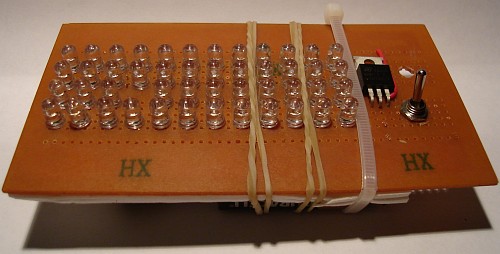 I had bought a 12V voltage stabilizer (7812), a simple toggle switch, two 9V alkaline batteries (Duracell), and two plastic battery clips for 9V (PP3 type) batteries, with each a black and a red wire.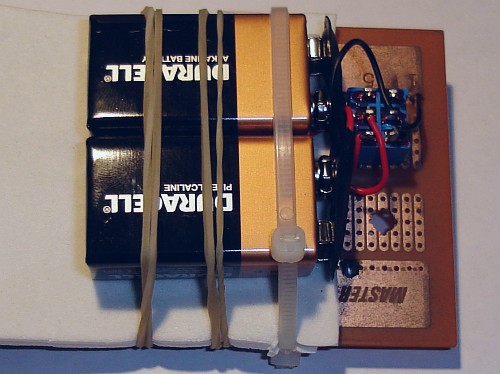 The 12V voltage stabilizer is used to turn the 18 or so Volts of the two alkaline Duracell batteries into 12V, the working voltage of the UV LED circuit I made some time ago. I am aware that this is far from efficient, but I warned you a bit more up: I decided on a quick hack. The switch is used to turn the LEDs on and off.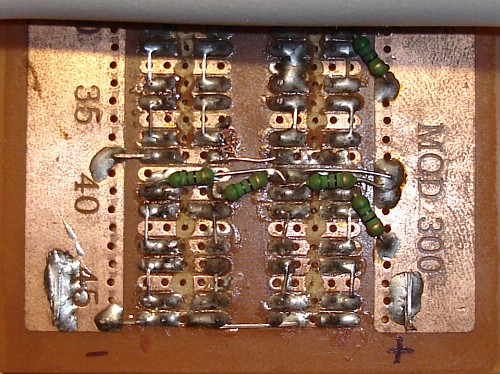 A piece of white craft foam was used to isolate the housing of the 9V alkaline Duracell batteries from the copper traces of the printed circuit board. Two rubber bands and a cable tie are used to keep the batteries and the piece of white craft foam in place.
UV LED light source related
Also today