Scorpion babies: update
Today exactly two weeks ago I discovered that one of my scorpions had Scorpion babies! I checked almost daily on them, and today I noticed that two of the baby scorpions had left their mother.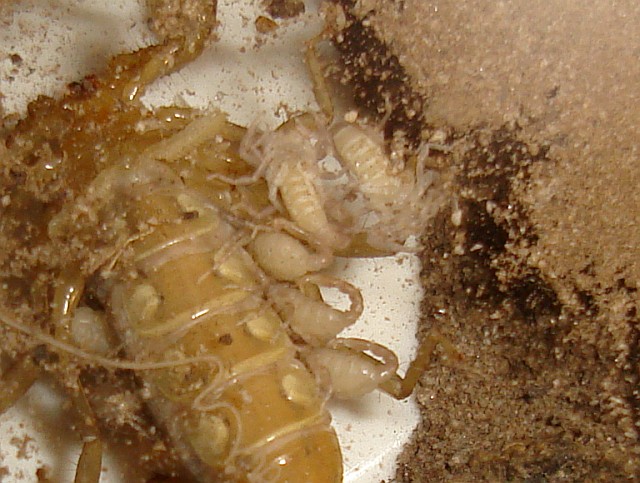 The scorpion had made a burrow under the water dish (a small white bottle cap, visible in the above and following pictures). As far as I know she hasn't left her hiding place once the past 2 weeks.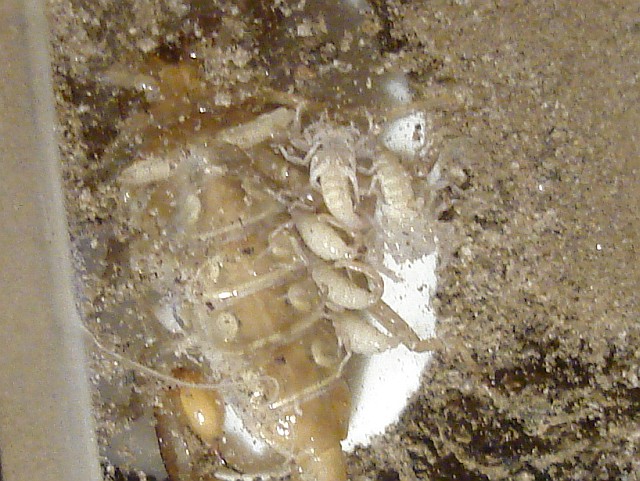 I hope that later this week the baby scorpions either are going to walk out of the burrow by themselves, or take a ride outside on the back of their mother and drop off her to look for a different hiding place. That way I can isolate them and hopefully prevent them from eating each other.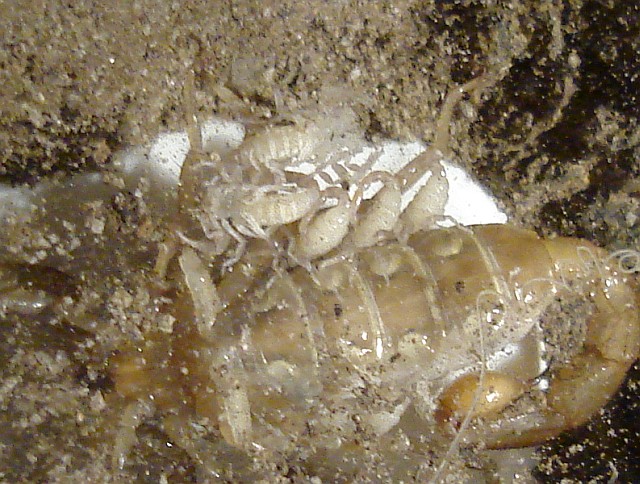 The terrarium has plenty of hiding places for small scorpions, so I hope I am able to locate them before they have hidden themselves from view. Also I have put a glass cover on top of the terrarium to prevent the little ones from escaping. They are able to walk on the silicon that holds the glass together, or even on the fine sand and dust that gets stuck against the glass after misting the terrarium.
Also today