Scorpion babies!
Today I checked again on the scorpion that had made a nice burrow under a bottle cap (used to provide water), and I saw babies! I suspected that this scorpion was a gravid female for many many months, but it took a long time for her to deliver the little ones. The scorpion was captured the 20th of August, 2005 near El Limón Totalco. Since she was kept in a terrarium all by herself, she must have been gravid when we captured her.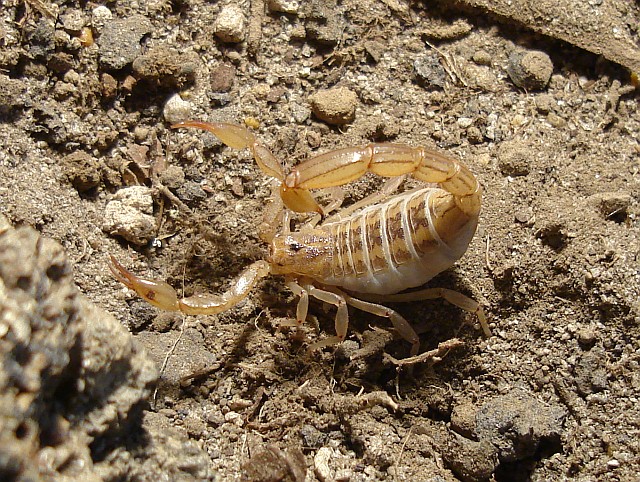 Almost a month ago I had taken some pictures of her, and a little over 2 weeks ago (June 14th, 2006) I had cleaned the substrate (sieved the sand to remove small stones), and added quite some extra fine sand, since she likes to dig. Shortly after the clean up she made a burrow under the water dish (bottle cap), and stayed in. So I was hoping the would finally "pop" and deliver the little ones. Scorpions are viviparous meaning that the embryos develop inside the mother, not in eggs, and the mother gives live birth.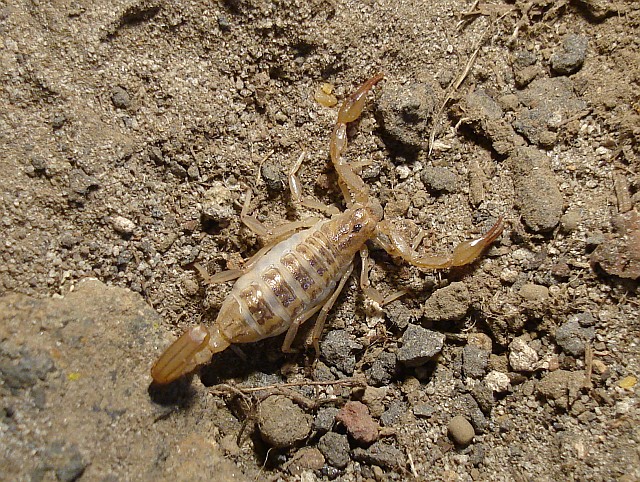 Since the scorpion had dug its burrow until she hit the glass in the bottom, and extended the burrow until she hit one of the sides of the terrarium I was able to peek into the room she had created from the side, or via the bottom of the terrarium without disturbing her too much.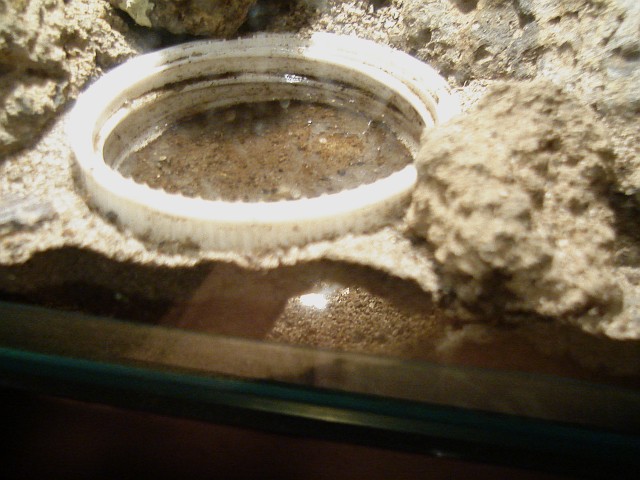 Esme helped me with a little flash light to provide some extra light while I took a few photos, using a mirror to see the preview on the LCD display (which is fixed on the Sony Cyber-shot DSC-S600).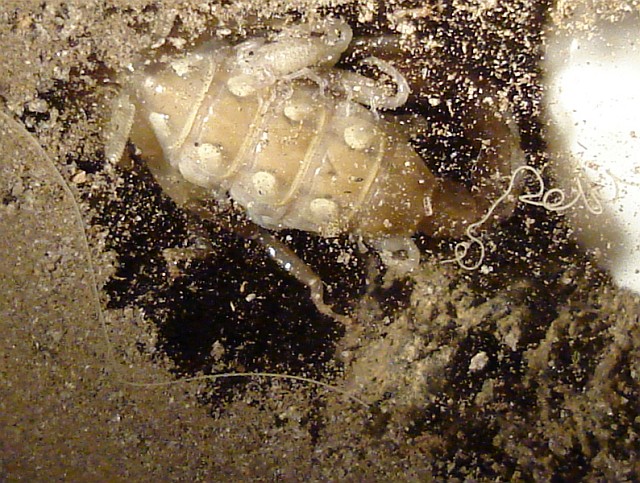 In the above picture you can clearly see 2 baby scorpions (scorplings) clinging to the side of the mother, and the tail of another one. Also the underside of the water dish is visible (a bottle cap).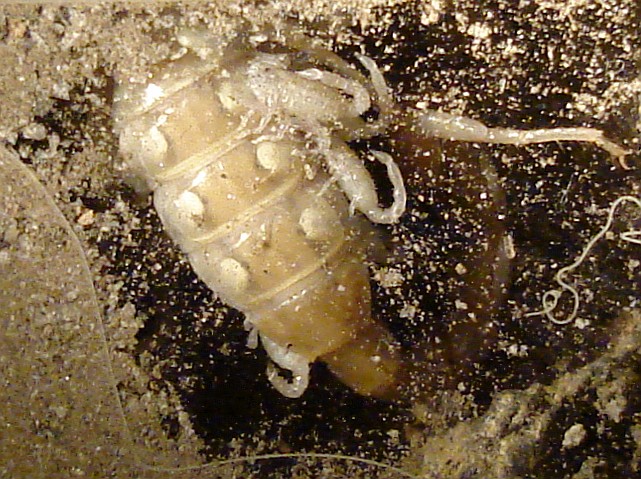 In the above photo two baby scorpions are almost entirely visible, and the tail of two other scorpions.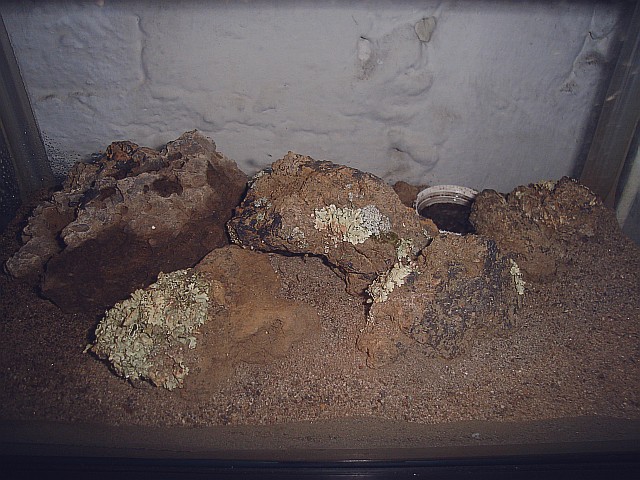 In the night I got out of bed to take a few pictures of the terrarium (with flash). Somehow I was hoping to see the mother walking around with her babies on her back, but I guess it will take at least a week before this is going to happen.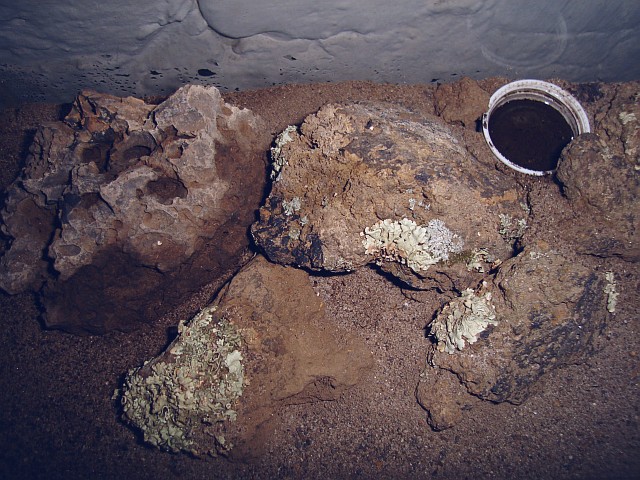 Since I checked on the scorpion last Friday evening, the little ones were born over the weekend.
Scorpion related
Also today