A walk to the river
Today we went to Palo Gacho, a place close to the river that runs through the Barranca de Chavarillo. According to the map in the "Ruta de la Niebla", the tourist guide we use a lot, there is also a waterfall close to the town.
When we arrived we decided to first take a coconut each and have a refreshing drink. The sun was burning a lot, and we both looked forward to a swim in the river. I also hoped to see a few scorpions and maybe tarantulas as well.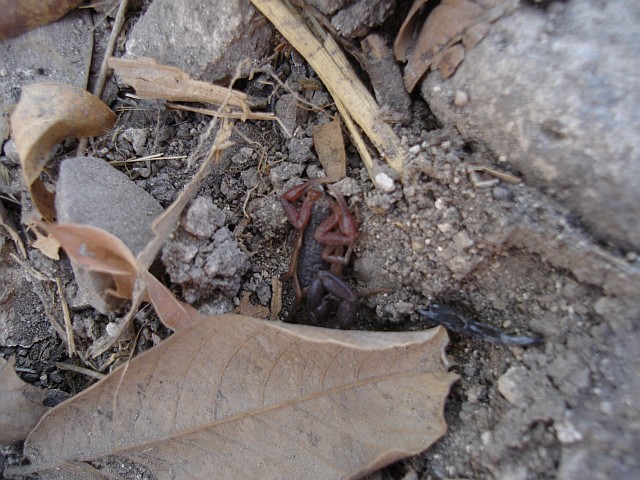 We followed a very dusty and dry road. I looked under a few stones, and found our first scorpion of that day, a juvenile Centruroides gracilis, probably 2nd or 3rd instar. After a bit more walking the road forked, and we decided to go to the left, since I guessed that it would bring us closer to the river.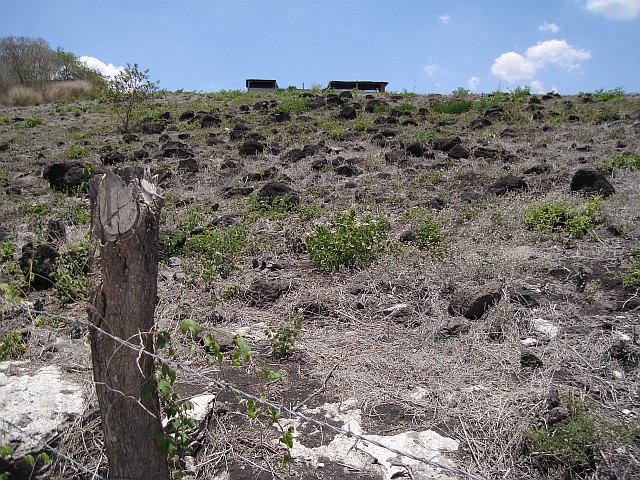 Despite to the landscape having all the signs of a Centruroides gracilis habitat, we only saw one on our way to the river. Maybe the stones close to the road I checked under were not the best spots compared to the plenty of large boulders in the field to the left we came upon.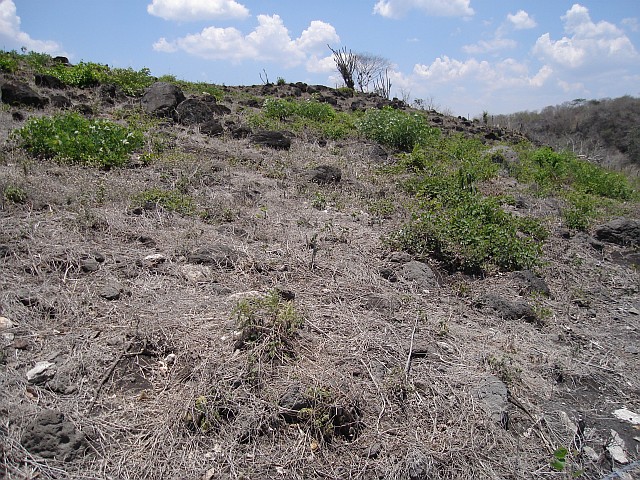 We kept following the dry and dusty road, causing small dust clouds with every step. The sun was burning and burning, but then we saw a more green landscape, we had arrived at the river.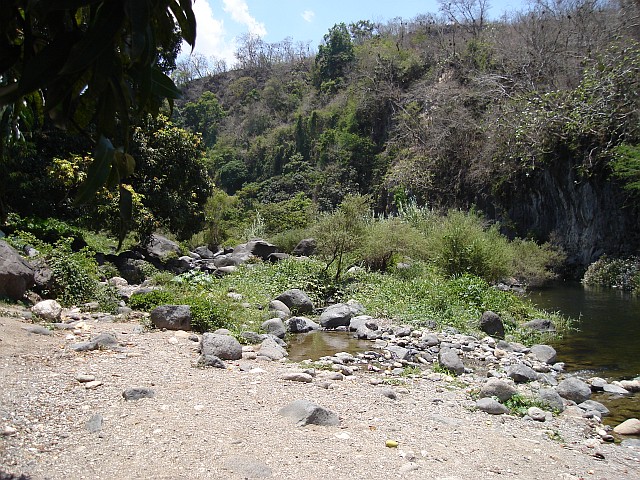 We took a shortcut down, and I took some pictures. To the left where several mango trees providing shadow around a small lake.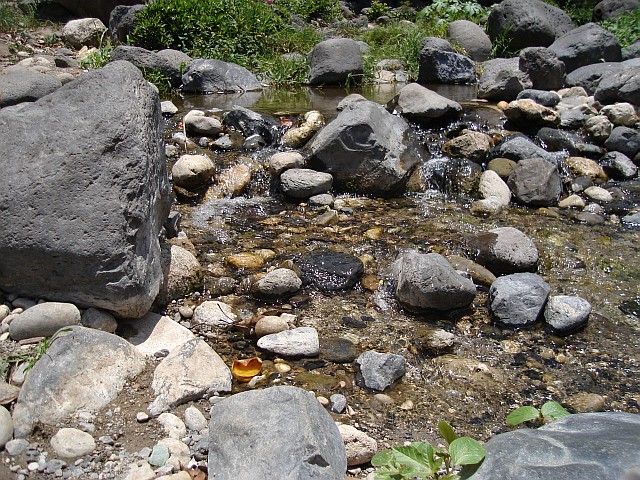 We walked along the lake, following the river. The lake ended into a small river again, and the landscape changed into several small pools of water among natural pillars of basalt rock.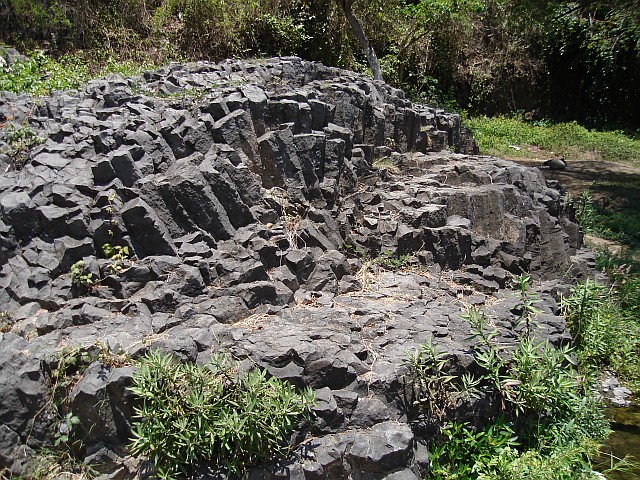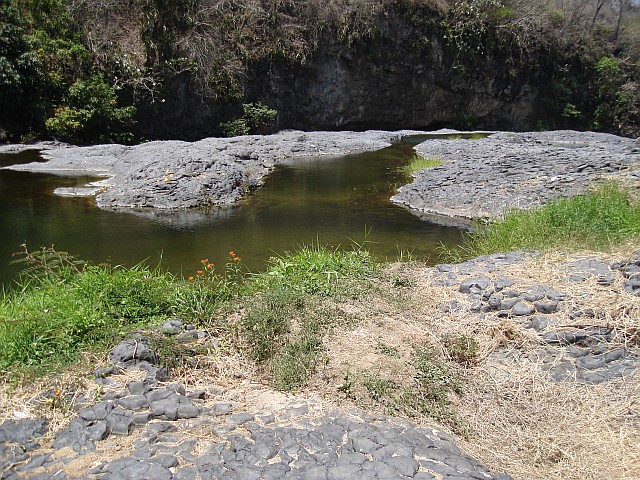 In one of the smaller pools we saw plenty of small fishes swiming around. To the back of this landscape the river dropped as a small waterfall in another small, and promising looking lake. Close to the far edge we saw several block like constructions, and we heard a repeated noise that sounden like twunk.. twunk..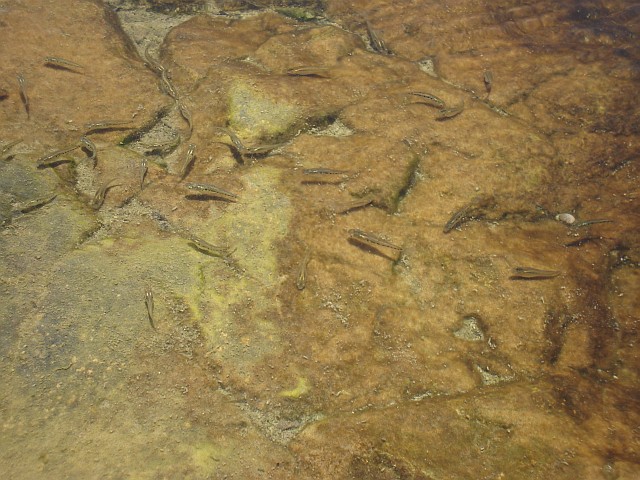 I guessed the block like constructs to be part of water pumps driven by gravity (the falling water). And indeed we saw metal tubes going down, and the twunk sound was probably caused by a pump driven by the pressure of water.
We also noticed a metal stairs going down to the lake, but decided to walk more up and look around a bit first.
Read the next part of this blog entry in: A walk above the river.
Also today