Ixhuacán de los Reyes - part 1
Today we went to Ixhuacán de los Reyes. Since yesterday Esme had told me that the weather was going to change very fast, I wanted to go today, and not wait until tomorrow, or even the weekend.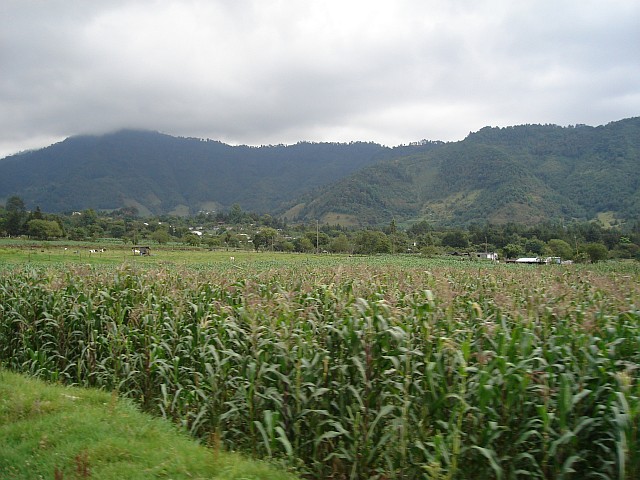 So we took the bus from Xalapa, and after a long (almost 2 hours), but very beautiful trip with high hills, canyons (barrancas) and valleys, both now and then causing vertigo when looking out of the window, we saw Ixhuacán de los Reyes in the distance.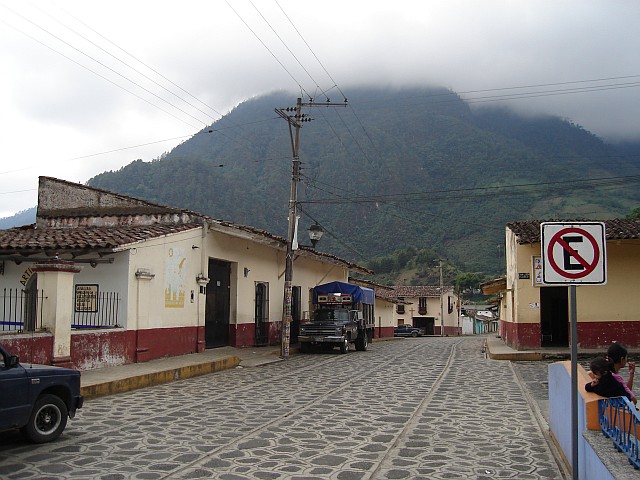 We got off the bus close to one of the churches and the small town park of Ixhuacán. After I had taken some pictures we decided to follow the main road towards the hills we saw in the distance. We had been walking for a little while when I realised that we had to buy drinks. It was not really hot, but we always take at least 2 bottles with us. Anyway, we looked around, but saw no shop. Esme asked, and we had to walk back. And so we did. After we had bought our drinks, we decided to follow the road perpendicular to the main street.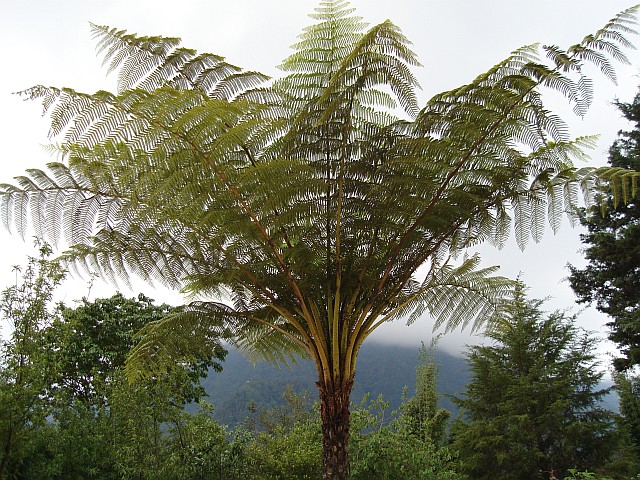 We saw several tree ferns growing to the left and the right of the street, sometimes growing in someone's garden. I knew the tree fern from my stay in New Zealand, and learned later that this plant is not unique to New Zealand, but can also be found in Mexico and several other countries.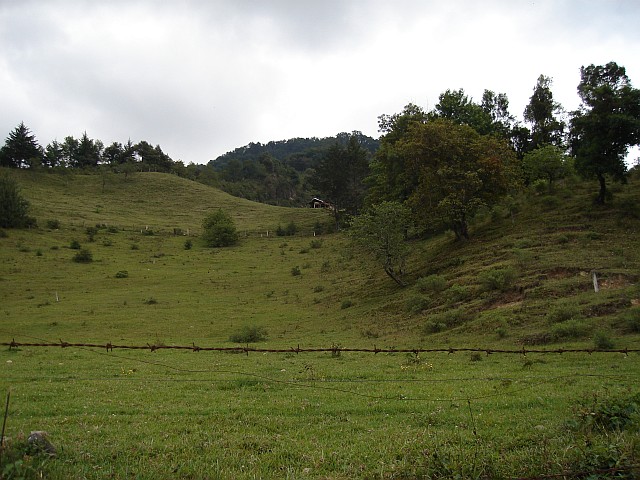 After some more walking we left the houses behind us, and we saw nice green meadows. I said to Esme that many views could have been used as a background in any of the three Lord of the Rings movies.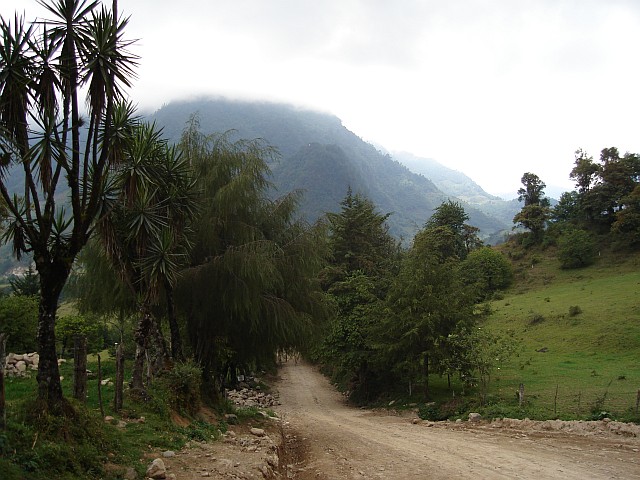 I spotted a bramble bush, and a few were ripe enough to eat, so Esme and I ate a few. She had never picked them herself before, so now it was finally my turn to show her something edible growing in the wild.
The dirt road climbed more and more up, and the views got more and more beautiful despite the dark clouds gathering.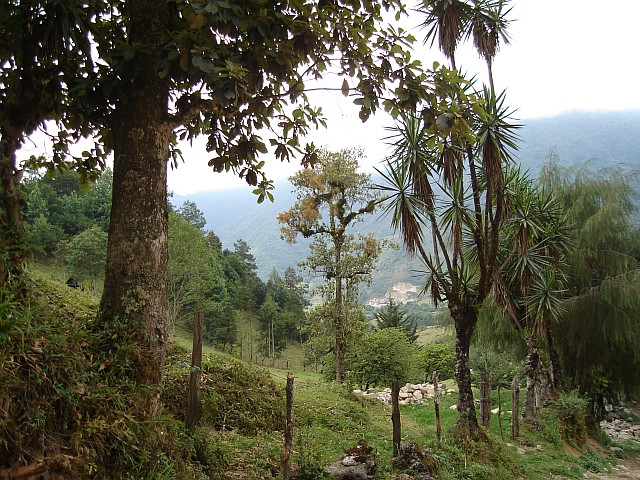 Since Esme and I normally visit more dry parts of Veracruz or Puebla, the green was almost unnatural. Also I was glad that I had taken a sweater with me, and Esme her red jacket, because the weather was quite fresh, and it was cooling down more and more.
There where plenty of big stones to the left and the right of the road we followed, and I looked under many, but I didn't find anything interesting. The main cause for this was that most stones had been dropped in their current spot very recently.
The dirt road had become quite wide, and it almost looked like a main road without asphalt. We both wondered to which place it was leading and decided to follow it.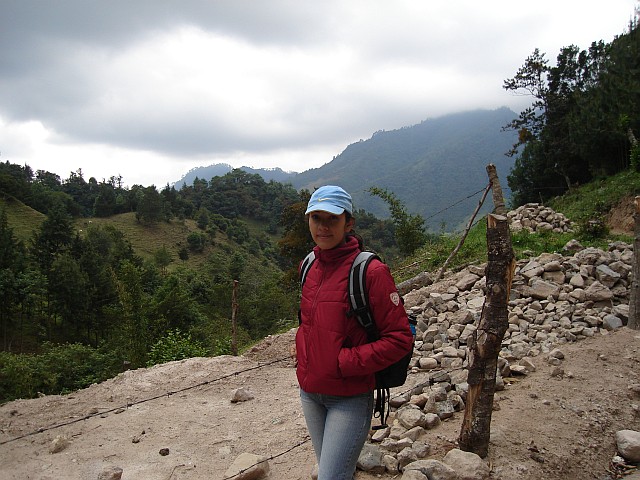 Read the final part of this blog entry in: Ixhuacán de los Reyes - part 2.
Also today