First instar scorpion pictures
The little scorpion that fell of the back of the mother still seems to do fine. I tried to make a few macro pictures with my digital camera of the recently born scorpion. Since it hasn't molted yet (as far as I know) it's called a first instar.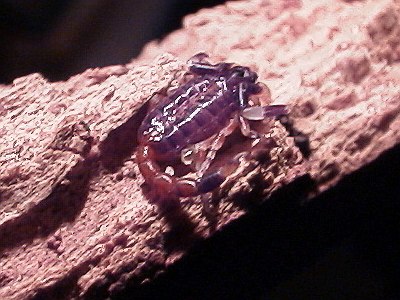 Since I discovered "Romy" the scorpion having scorplings (babies) last Monday I am not sure about the age of the scorpling. I remember I saw the scorpion a week ago, walking around, and didn't see any babies. So the little one in the above picture is probably less then a week old.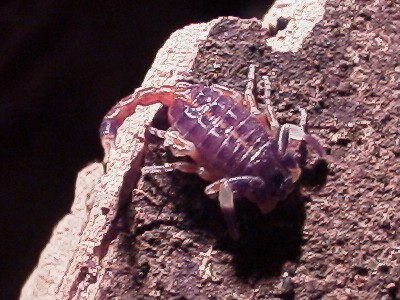 I like the coloring of the legs of the scorpion a lot. The body length from head to the start of the tail is about 5 mm.
Since scorpions stay with the mother until their first molt it's unlikely that this scorpion baby survives without its mother.
Scorpion babies related
Also today