The scorpion has a name: Centruroides gracilis
Today I got a reply to the email I sent to Dr. Rolando Teruel. He identified the scorpion Esme found last Sunday as Centruroides gracilis. It is known as the Slender brown scorpion in the United States. Other names include Florida Bark Scorpion, and Brown Bark Scorpion.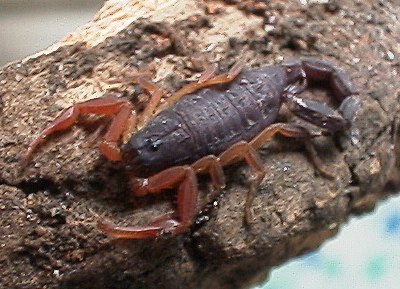 According to Dr. Rolando, based on the size of the animal it is a second instar juvenile, and is able to grow to 50 - 150 mm.
Centruroides gracilis related
Also today