Bear shaped hotcakes
When Esme asked me what I wanted for breakfast today, I answered "hotcakes". Last Thursday we had seen the first part of the movie "27 Dresses", in which a father makes bear shaped hotcakes for his daughters. When we saw the nice shape, Esme and I discussed how hard it would be.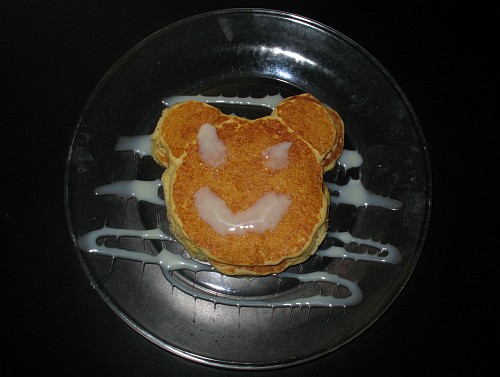 Even though we had talked about it, it was still a big surprise when she served bear shaped hotcakes. I think they are very well made, and of course, as usual, they were delicious.
Also today