The basking bark scorpion
Today I took a few photos with my Canon PowerShot A640 of a female Florida bark scorpion (Centruroides gracilis). A few days ago I had moved her enclosure near to the window where it can get some direct sunlight. Since the enclosure has no lid that can trap the heat, there is no risk for overheating.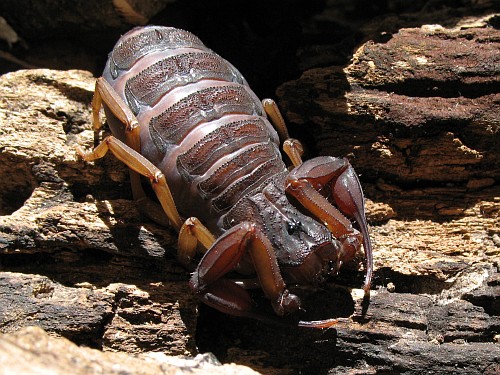 The reason of this move was that the scorpion likes to bask in the sun. A reason for this behavior that has been given to me some time ago might be that the sunlight helps with the development of embryos. Since this scorpion is a female, and mated the 26th of April 2007, this might be a very good explanation. As far as I can recall, before the scorpion had mated she didn't show this behavior.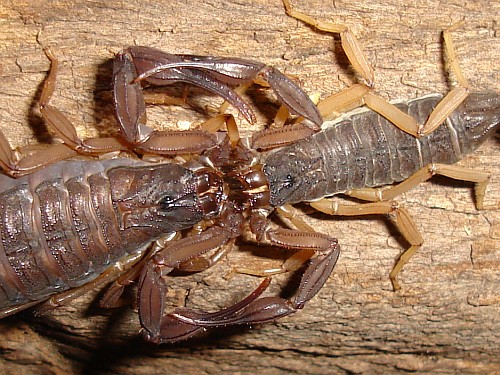 In the above photo - taken with my Sony Cyber-Shot DSC-S600 - the female scorpion is dancing, part of the mating process, with a male we found near Cempoala, Veracruz.
Centruroides gracilis related
Also today