Fraccionamiento La Herradura
In the afternoon Esme, Alice, and I went out for a walk. Esme was carrying Alice, our 2 month old baby daughter, in the baby carrier we had bought yesterday, and I was carrying the rest of the baby stuff and all the other stuff we normally take with us on our walks in an orange backpack. We had decided to go walk close to her mother's house. There is a large green area, and we had walked there several times before.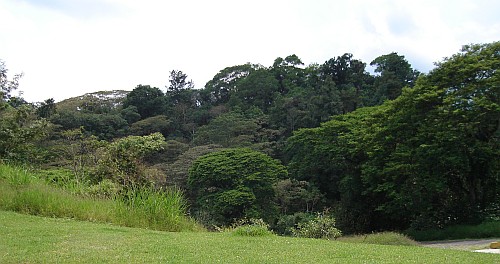 When we left the house just after 3 o'clock we noticed that a part of the sky was quite dark, but not in the direction we were going. We took the bus and after we got off we walked to what I referred to as the little forest. When we crossed the bridge over the smelly river, I noticed a huge sign with a map and the name of the area: Fraccionamiento La Herradura. For some reason I learned the name of the place we had visited so often just today.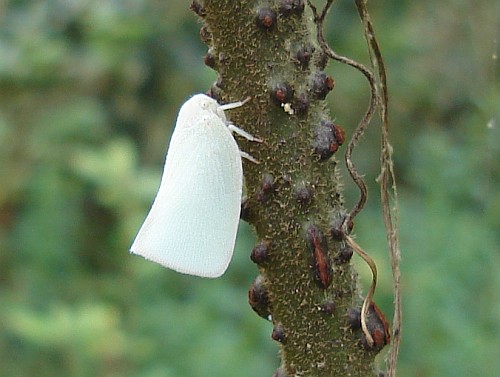 We climbed the stone stairs to the road up. I noticed a white flatid planthopper resting on a plant so I took a close-up photo of the small insect. In the mean time Alice had fallen asleep in the Infantino "Go Go Rider", so I took a photo of her together with her mother as well.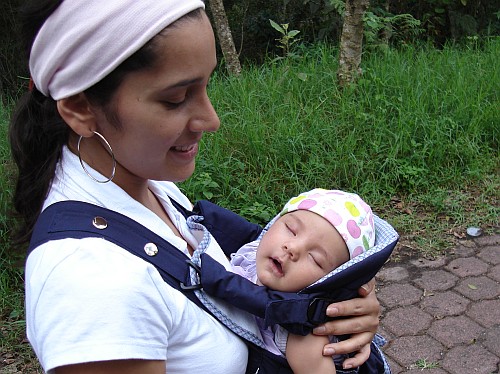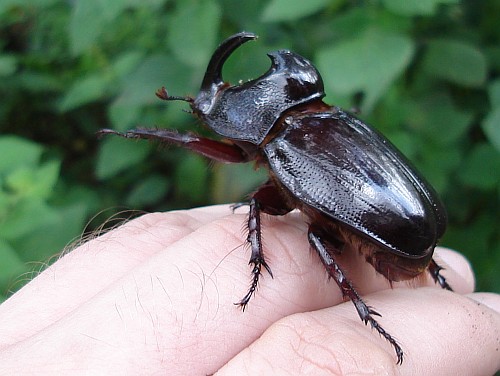 Also today