Scorpions from Veracruz, Puebla, and Oaxaca
Today I took a few photos of some of the Centruroides species I keep. The scorpions were wild collected from three different states in Mexico: Veracruz, Puebla, and Oaxaca.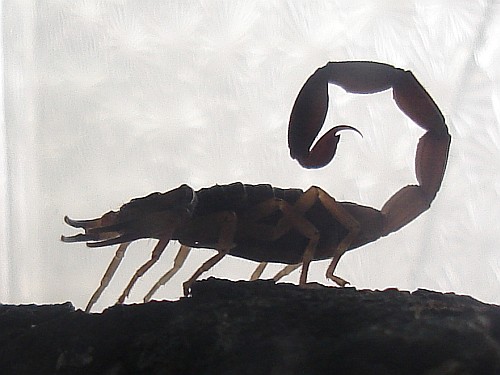 I took the above photo in the morning. The juvenile scorpion, a Centruroides flavopictus flavopictus, I often see standing like this in the morning, body raised up from the piece of wood it's resting on. We found this little scorpion the first of July last year on the roof of our house in Xalapa, Veracruz.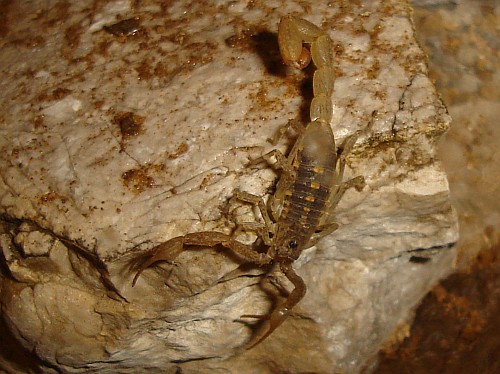 In the evening I finished the terrarium for a scorpion Esme and I found in the state of Oaxaca. It is also a Centruroides species, but unsure which species exactly. Since I took the photo through the glass of the enclosure and I had just sprayed the ground and stones with some water, a part of the scorpion appears blurred in the above photo.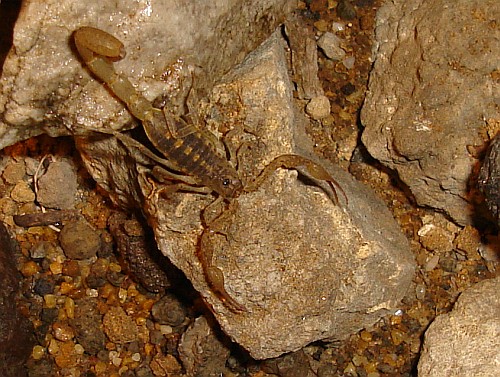 The above photo is of the same scorpion as the previous photo but taken from above. As you can see I prefer a very natural looking set up with a lot of hiding places. The scorpion is quite small and hence has plenty of room in the enclosure I keep it in, which is 30 x 15 x 20 cm (width x depth x height).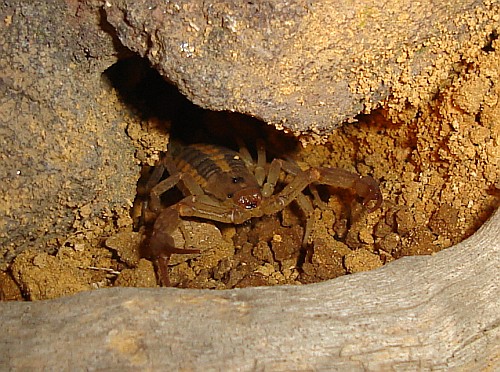 Before we went to Oaxaca we first visited Ajalpan, a small town near Tehuacán, Puebla. It was my 40th birthday, and what better way to celebrate it then capturing a scorpion under a stone in the shadow of a huge cactus. The scorpion is hiding inside the burrow I created under a big piece of lava stone.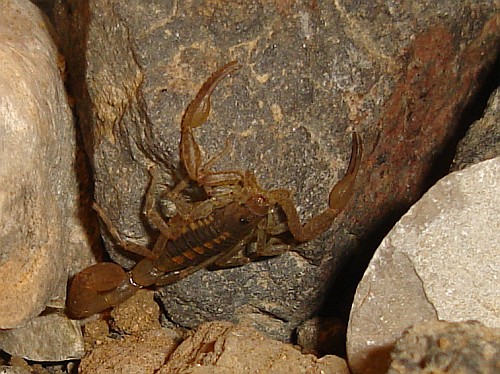 The final photo is of the same scorpion from Oaxaca as in the second and third photo. This scorpion and the scorpion from Puebla might belong to the same Centruroides species.
Also today