Merry Christmas - Feliz Navidad
Today I took several photos of Esme and myself in front of our Christmas tree. It took quite some attempts to get the photo below, me "running" between the camera on a tripod and getting into position in front of the tree many times, but I think I did well.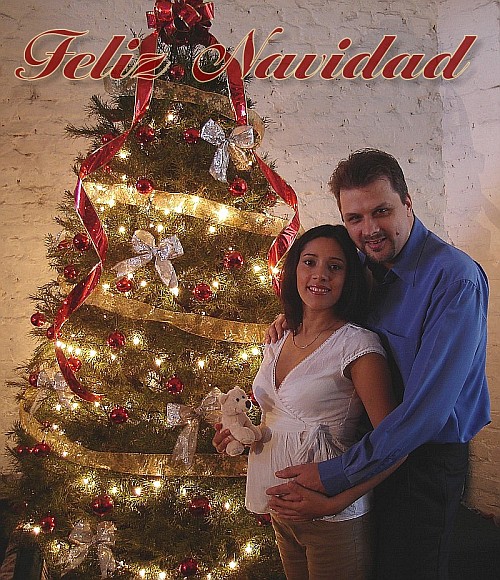 Esme and I wish everybody a Merry Christmas and a Happy New Year. Thanks for visiting this site!