Costa Rican Tiger-Rump tarantula
Late at night (or more: the morning of the next day) I took a few pictures of one of the two tiger-rumps I keep as pets. I am not 100% sure if they are Cyclosternum fasciatum, since I found both tarantulas in the state of Veracruz, Mexico.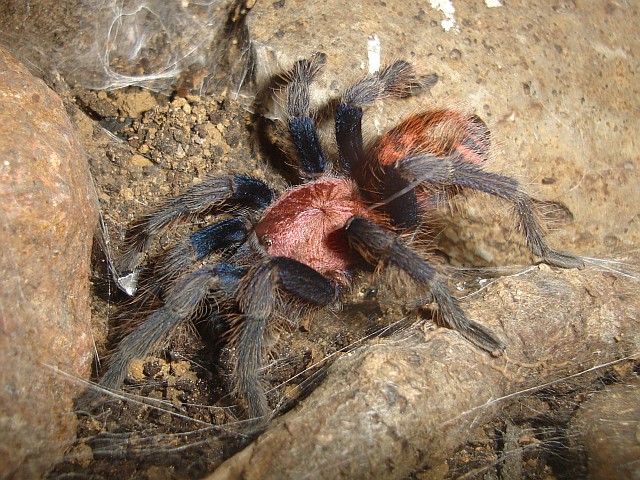 What I like in the above photo of this beautiful tarantula species is the blue sheen on the part of the legs closest to the body, an effect that I see now and then on the field trips Esme and I take when the light is right.