Ground snake shedded its skin
Two days ago I rearranged the terrarium of the small (22 cm) ground snake (probably Conopsis lineata, old name Toluca lineata, lined Tolucan ground snake) I keep. Normally it's active and visible in the early evening, but for some days I hadn't seen it and it hadn't eaten its cricket. So I checked the terrarium two days ago, and rearranged the stones it prefers to hide under. It was still alive.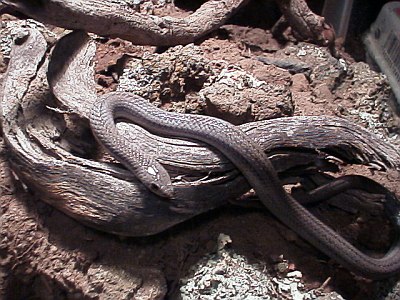 Today it was resting nice on one of the pieces of dead wood I added to the terrarium, and I decided to take a few pictures. When I pointed my camera I noticed out of the corner of my eye shedded skin! So maybe that was the reason why the snake had been hiding more then usual, and was less interested in food (it normally loves to eat crickets and grasshoppers).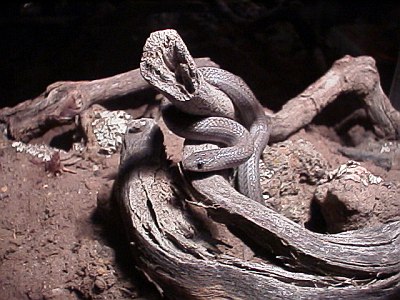 I moved the piece of skin, or actually the three pieces, to a different location so I could take pictures. The biggest piece of skin was originally wrapped around a stone, the middle part hidden from view. Another large part was close by, and the very small part probably broke off when I tried to get the big piece.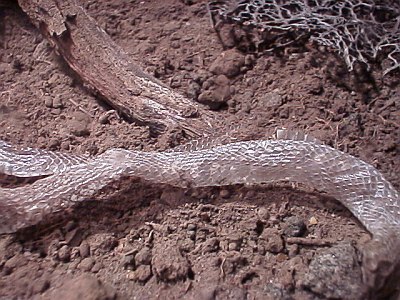 The contents of the terrarium is very close to the natural habitat of the ground snake, pieces of vulcanic rock, dry ground, and a few pieces of dead wood. However, I also saw this kind of snake, or one very similar to it, in a more wet habitat, with pine trees.
Lined Tolucan ground snake related
Also today