Baby scorpion eating a cricket
Today I didn't see the "baby" scorpion I found last Friday, running around like crazy in its terrarium. The baby is a Centruroides flavopictus and probably a second instar, meaning it has molted once after its birth.
Since I had put a very small cricket as well into the plastic box that I use as an enclosure, I suspected that the juvenile scorpion had finally caught the cricket...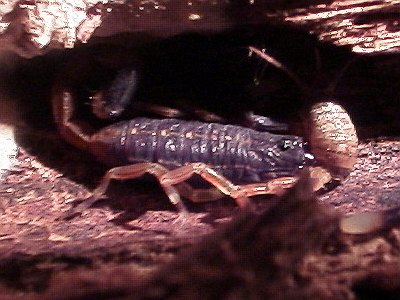 And when I looked under a piece of wood it turned out that I was right. The scorpion was chewing on the cricket.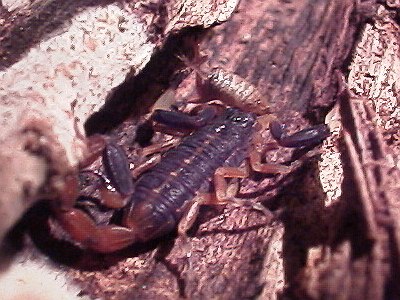 In the above picture one can clearly see the nice dark red color of the four first tail segments, and the telson. And in all photos one can see that the legs are alternating red and yellow colored.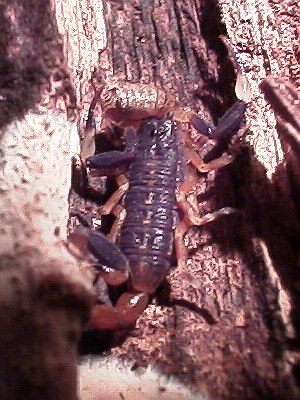 Also note how in the above picture the chela, the part that has the fingers of the claw, has a bright yellow color. The adults I have seen so far are more dull colored, but the chela is also yellow colored, although darker.
The pictures are not of excellent quality because my old camera has quite some limits. The scorpion is head to start of the first tail segment about 7 mm in length.
Also today