Ringneck snake picture
Today we cleaned "Tina's house", the terrarium I used for Tina the scorpion. The scorpion died a few months ago, and Esme and I had decided that its now empty enclosure resembles close the habitat of the ringneck snake (Diadophis punctatus ssp) we found yesterday on the sidewalk.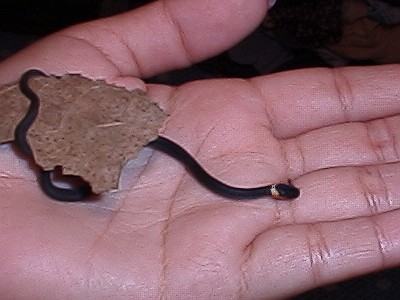 We removed some of the dead plants - tillandsias glued to pieces of wood - and I also made the substrate a bit more lose since I read the ringneck snake likes to tunnel in it. I also put a bottle cap with fresh water inside the terrarium. Before I put the little ringneck snake in the terrarium I made a few pictures of the juvenile snake on Esme's hand.
After it moved a bit around, looking for a good spot to hide, the little ringneck snake coiled up under a piece of bark.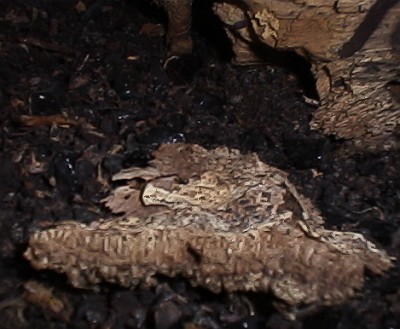 The next step is to find some food and see if the ringneck snake wants to eat.
Ringneck snake related
Also today