Ardys Crescent resting on mud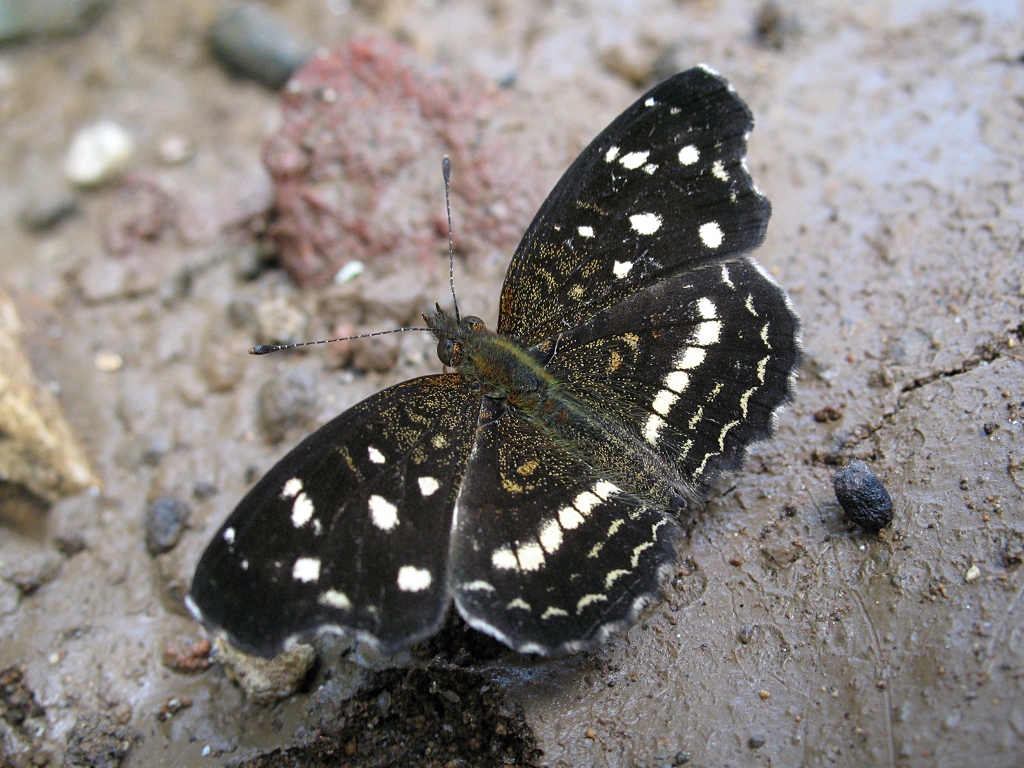 With some butterfly species it can take quite some time before one can get close enough to finally take a photo or two. The Ardys Crescent, as pictured in the above photo, in my opinion because it took quite some attempts to get close enough to take photos, including kneeling on a muddy road. But I think it was well worth the frustration, and I am quite happy with the result of the above photo and Ardys Crescent resting on a dead flower, another large photo of the above specimen.
This butterfly photo is part of the blog entry Aguacatal road, which has more photos of this specimen.