The walk to grandmother's house
In the late afternoon we went to visit Esme's mother, Alice's grandmother, and Esme's grandmother, who lives with her daughter.. Although the sky was quite cloudy, we decided to walk to her house.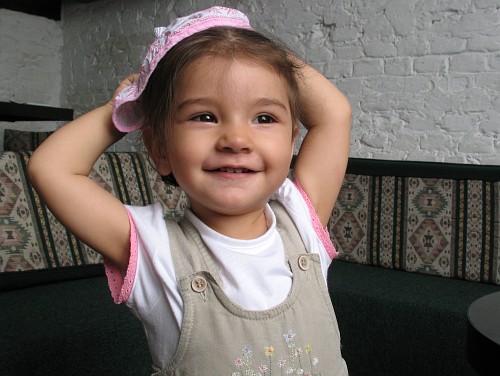 When we arrived at Parque de los Berros we decided to walk through it, since Alice loves to visit this small, nearby park. On Sundays and holidays there are a lot of people visiting this park close to the center of Xalapa.
She waved enthousiastically at the ponies when they passed us. She has been riding on a pony twice, and she really loves it. She also loves to wave at El Piojito (the louse), the children's train which circuits the park.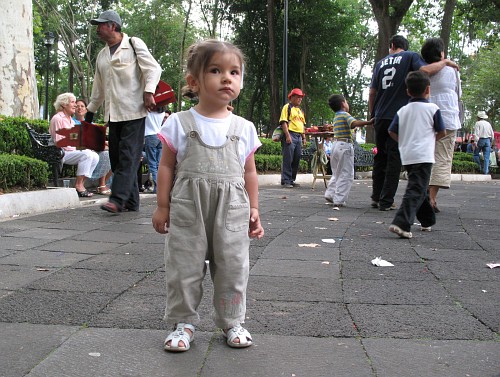 After Alice had been running around in the park for a while, we put her in the stroller we had taken with us, and continued our walk to the house of Esme's mother.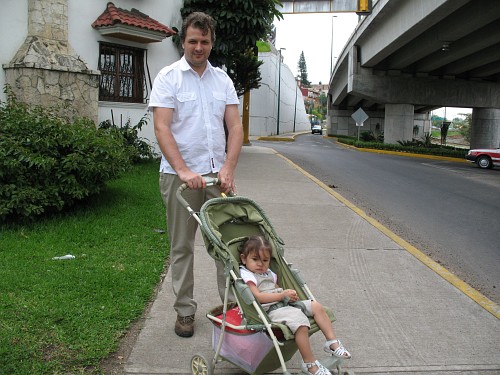 Just before we crossed Circuito Presidentes, Esme asked me to pose with Alice in her stroller, and took the above photo. To my right you can see the new overpass, a recent addition to Xalapa which we really don't like.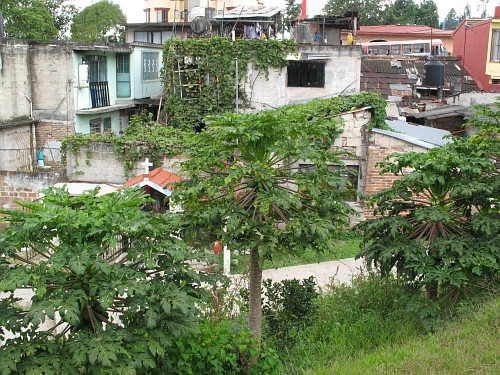 After we had crossed Circuito Presidentes we came in a greener part of Xalapa. Looking down a slope we could see several papaya plants (Carica papaya) growing. Some plants were carrying unripe fruit, as you can see in the photo below.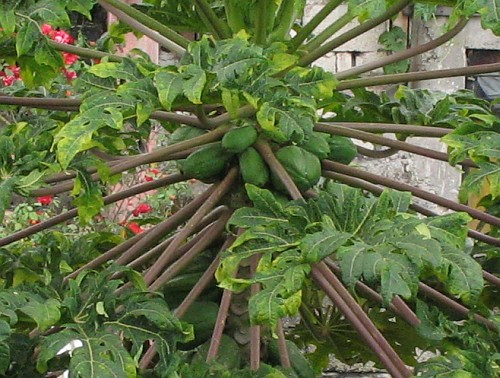 And a bit further down the road, growing on the same slope; several banana plants. Since one plant was bearing some fruit, I took a photo of the small and very green bananas. Near the bottom of the photo below you can see parts of the flower.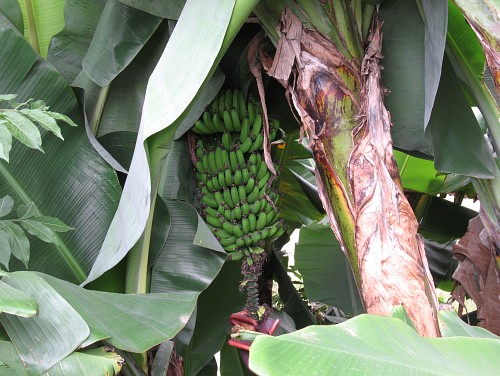 After some more walking we could see a part of Angel Carbajal - the road we were following - I really love. A very nice green slope with trees. Now and then cows are walking on the slope, but not today.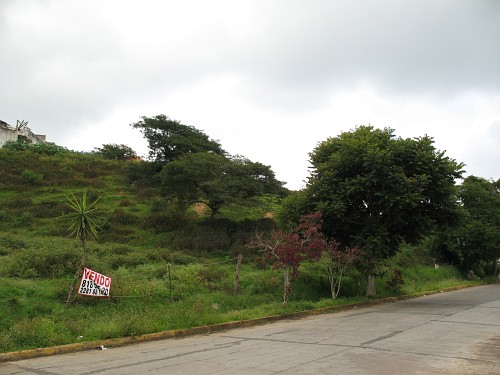 A few minutes later we arrived at the house of Esme's mother.
Related
Also today