Butterflies near Trapiche del Rosario
Today we went to Trapiche del Rosario. We took the bus to Plaza Cristal, since we were hoping to find a taxi "colectivo" that would take us there. And we were lucky, a taxi was available and after a nice ride we arrived in Trapiche del Rosario.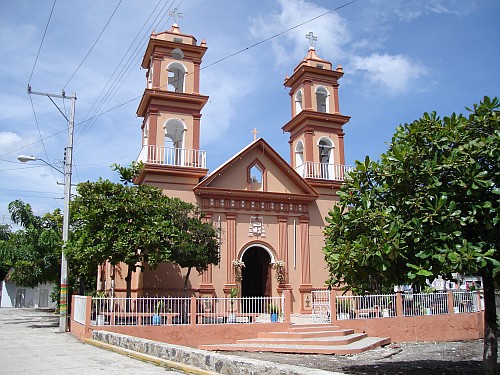 We walked to the center of the town, and decided to look for a road that would go to our right. On an earlier visit we had walked in the hills to the "left" of the town. We followed a road, but it was not going into the hills, so we had to walk back a bit. Then we tried another road, roughly in the same direction, with a river to the right.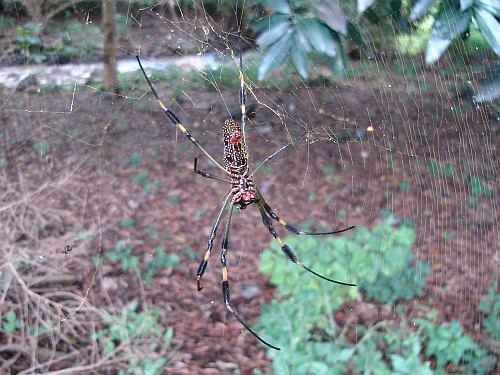 Esme asked a man working in his garden if we could follow the road, and he told us it was no problem.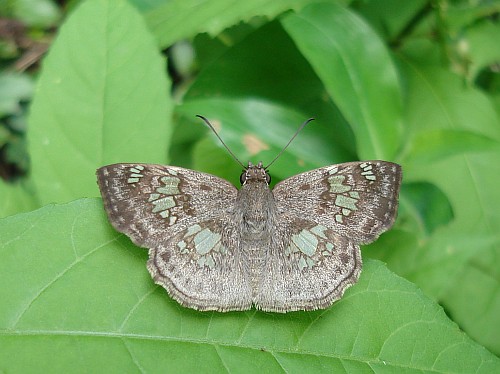 We saw several butterflies flying around. I tried several times to take photos, but often as soon as one gets a little closer, the butterfly decides to move on to the next leaf or flower.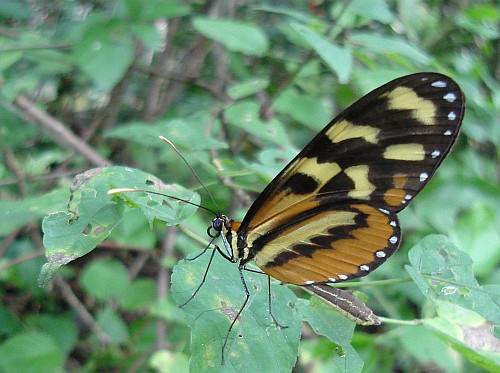 There were several longwing butterflies (Heliconius sp.), and when I was looking a bit around Esme called me over, she had found one resting peacefully on a leaf. An excellent opportunity to take a photo.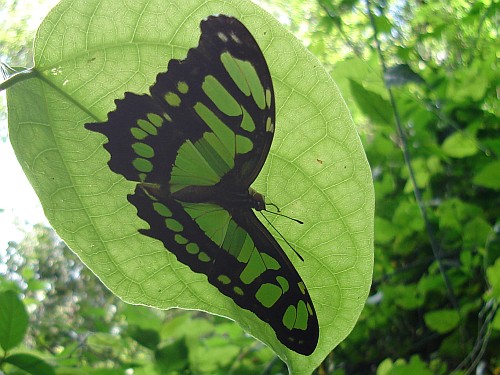 Several mango trees were growing to our left and right, and we saw several of the green butterflies we see often around mango trees. Maybe they lay their eggs on the leaves of the mango tree, or maybe they sustain themselves on the fallen and split open fruit.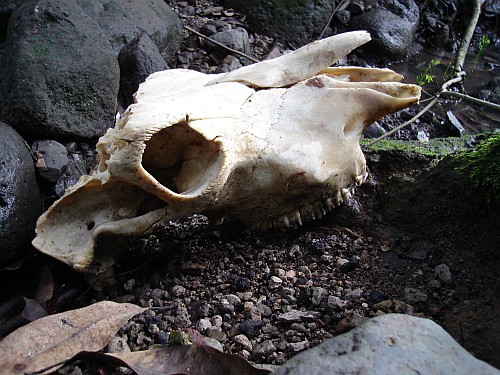 Suddenly the road ended in a gate. Since there was no one around to ask permission, we decided to return, and look for another way to walk.
On our way back, we passed a dry riverbed. We both had seen it earlier, and since we couldn't go forward, I decided to go sideways, and explore the riverbed a bit. My first find was a big skull of a cow, which still smelled quite a lot.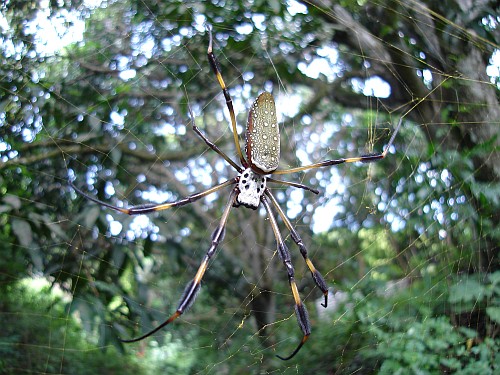 After a bit of walking it was clear that following the riverbed was no option either, so we walked back to the road we had just left, avoiding the huge spider web of a female Nephila clavipes (Golden silk orb-weaver).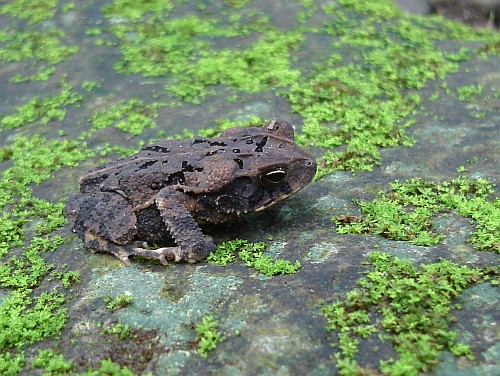 Somehow we disturbed a small rain frog, and it started to hop away from us. After a short chase with the camera ready it decided to rest a bit on a stone, and giving me the opportunity to take a few nice close-up photos.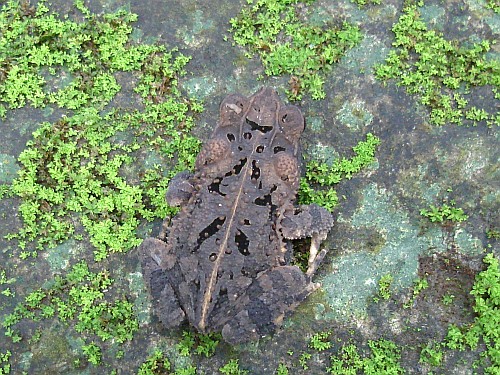 Notice in the above photo how the rain frog almost perfectly blends into its environment.
The little frog made another run for it, and hopped towards the right bank of the riverbed. Later we saw another small frog.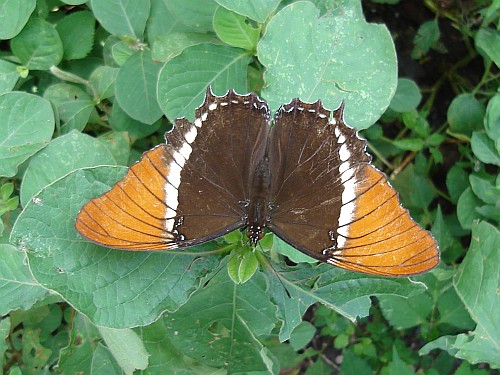 We returned to the road, and followed it back. Then I saw a big butterfly with orange wingtips. I had seen a butterfly belonging to the same species earlier on, but it had severly damaged wings. This one had only a few damages, but it took quite some patience before it finally decided to take a rest on a leaf.
Read the final part of this blog entry in Arachnids near Trapiche del Rosario.
Also today